Qatar Airways enters into interline partnership with Vistara
August 22, 2017: Qatar Airways has entered into a new interline partnership agreement with Indian airline Vistara coming into effect from 22 August.
The agreement will allow Qatar Airways' passengers to travel seamlessly to and from a wide range of cities within India across Vistara's network, via Qatar Airways' existing 13 Indian gateways and under a single ticket with QR's generous baggage allowance throughout the journey, said Qatar Airways in a press release.
Qatar Airways Group Chief Executive, Akbar Al Baker said, "This exciting new partnership with Vistara will bring enhanced connectivity and increased convenience to our passengers travelling within India on an expanding full-service premium carrier."
"The Indian market is very important to us, and we operate more than one hundred flights a week between Doha and 13 Indian cities. This new partnership expands Qatar Airways' presence in India and reinforces our commitment to this market," he added.
Meanwhile, Vistara's chief executive officer, Phee Teik Yeoh, said, "We are delighted to launch our interline partnership with Qatar Airways, through which we will offer a seamless flying experience and international luggage allowance to our joint customers from various cities in India to and from over 150 destinations across the world on a single ticket. Qatar Airways' customers will also now be able to experience 'the new feeling' with Vistara and enjoy the finest hospitality in Indian skies on their domestic connecting flights."
In a short span of less than three years, Vistara has expanded its network to 19 destinations with more than 625 weekly flights operated by a fleet of 15 Airbus A320 aircraft, having flown more than five million passengers.
Qatar Airways operates services from Doha to the Indian cities of New Delhi, Kochi, Ahmedabad, Amritsar, Bengaluru, Mumbai, Khozikode, Kolkata, Goa, Hyderabad, Chennai, Nagpur and Thiruvananthapuram, demonstrating Qatar Airways' growing presence and commitment to the Indian market.
Qatar Airways is also launching 26 exciting new destinations around the world between now and the end of 2018, including Chiang Mai, Thailand; Rio de Janeiro, Brazil; San Francisco, U.S. and Santiago, Chile.
You may also like:-
---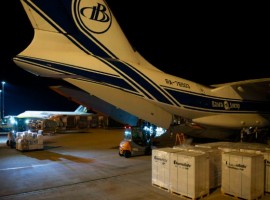 Air Cargo
Freight volumes handled at Europe's fifth-largest air cargo hub, Leipzig/Halle Airport, grew significantly in August. The volume of air freight rose by 12.7 percent to approximately 109,048 tonnes.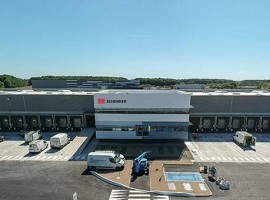 Logistics
In order to reduce its ecological footprint, DB Schenker has equipped the new Orleans building with the latest technologies such as LED lighting, and maintains its premises without chemicals.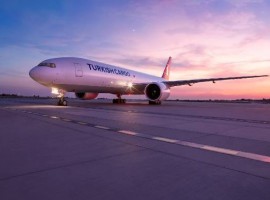 Air Cargo
Turkish Cargo increased its global market share to 5.4 per cent from 3.9 per cent by accomplishing a growth by 67 per cent within the first half of 2020 thanks to its special cargo operations it has been maintaining by building up a global air bridge.