Qatar Airways chief elected chairman of IATA's Board of Governors
August 28, 2017: Akbar Al Baker, Group chief executive, Qatar Airways, has been elected chairman of the Board of Governors (BoG) of aviation industry body International Air Transport Association (IATA), effective June 2018. The rotating one-year term will commence at the end of IATA's 2018 Annual General Meeting (AGM) in Sydney and will continue until […]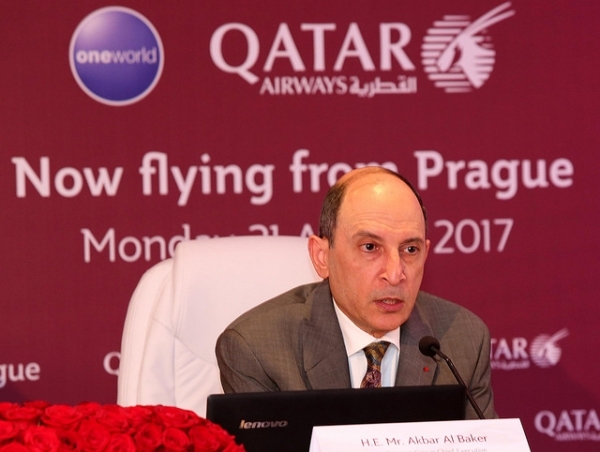 August 28, 2017: Akbar Al Baker, Group chief executive, Qatar Airways, has been elected chairman of the Board of Governors (BoG) of aviation industry body International Air Transport Association (IATA), effective June 2018.
The rotating one-year term will commence at the end of IATA's 2018 Annual General Meeting (AGM) in Sydney and will continue until the end of its 2019 AGM. Al Baker will succeed current IATA BoG chairman Goh Choon Phong, chief executive officer of Singapore Airlines.
Al Baker said, "I am honoured to have been chosen by my fellow board members to head this important body, at a time when the industry faces numerous challenges on a multitude of levels. To represent and lead the IATA Board of Governors is a tremendous privilege, and I am grateful for the opportunity to represent an industry that plays such a vital role in the global economy.
"For more than two decades I have lived and breathed aviation, and I look forward to working alongside the Board of Governors to champion passenger rights and improve security standards across the industry, as well as continuing to promote the rights of freedom of flight for all."
IATA represents some 275 airlines comprising 83 percent of global air traffic. The election of Al Baker to this prestigious post is a clear recognition of the leading role that he plays in a dynamic and highly competitive industry.
Al Baker is one of the most recognisable figures in international aviation. His vision and commitment enabled the development of Qatar Airways from a small regional carrier into a major global airline in a span of just 20 years.
Now in its twentieth year of operations, Qatar Airways has a modern fleet of 200 aircraft flying to business and leisure destinations across six continents.
Qatar Airways will be adding flights to many more exciting destinations to its network in 2017 and 2018, including Abidjan, Ivory Coast; Accra, Ghana; Canberra, Australia; Chiang Mai, Thailand; Utapao, Thailand; Chittagong, Bangladesh and Mombasa, Kenya, to name a few.