Qatar Airways Cargo to make a stop at Viracopos International Airport from Nov 19
Nov 13, 2019: Viracopos International Airport will welcome two regular weekly flights from Qatar Airways Cargo starting November 19. Qatar Cargo will offer a link from Viracopos to countries in the Middle East, Europe and South America. Flights will be operated by a Boeing 777 on the Doha-Luxembourg-Viracopos-Santiago-Doha route on Tuesday and Friday nights. Apart […]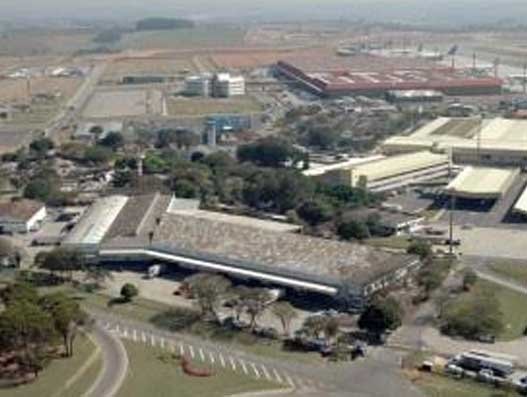 Nov 13, 2019: Viracopos International Airport will welcome two regular weekly flights from Qatar Airways Cargo starting November 19.
Qatar Cargo will offer a link from Viracopos to countries in the Middle East, Europe and South America. Flights will be operated by a Boeing 777 on the Doha-Luxembourg-Viracopos-Santiago-Doha route on Tuesday and Friday nights.
Apart from Qatar Cargo, two other airlines Korean Cargo and LATAM Cargo have announced more frequencies or route expansions via Viracopos Airport. As of today, the airport hosts at least 20 domestic and international cargo companies.
"This new conquest of more freighter aircraft frequencies to Viracopos International Airport, coupled with the recently announced Korean Cargo and LATAM Cargo routes, demonstrates that Viracopos is the best option in the country for cargo operations and is therefore a key piece in the global air cargo logistics," said operations director Marcelo Mota.
"With its high operational efficiency, differentiated commercial conditions and great capacity to handle cargo with agility, Viracopos is increasingly consolidating its cargo vocation, being one of the main air terminals in Latin America," concluded the director.
With this expansion, the airport further expands its importance in the scenario of air cargo transportation in Brazil. Today, the Viracopos Cargo Terminal (TECA) is one of the most important and busiest in Brazil and is the largest in value of imported cargo in the country.
In addition to having a large, agile and modern structure for cargo handling, storage and release, the airport is responsible for handling almost 40 percent of all air cargo imported from the country.