Qatar Airways Cargo starts passenger freighters to Harstad-Narvik in Norway
The three times weekly freighters will depart from December 14 on Mondays, Tuesdays and Thursdays, providing over 150 tonnes of cargo capacity for exporters from Northern Norway each week.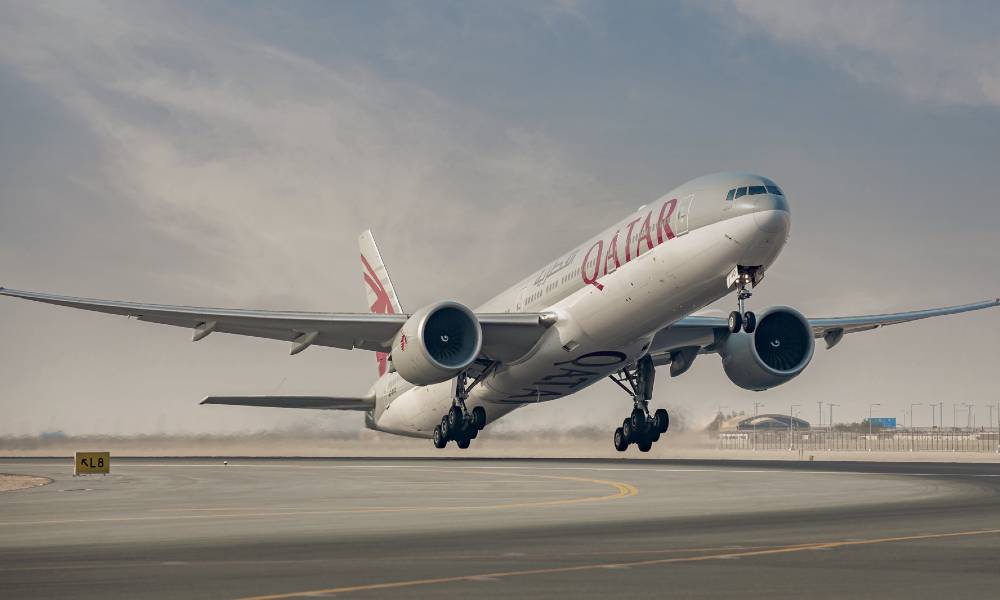 Qatar Airways Cargo will launch three times weekly Boeing 777-300 passenger freighters to Harstad-Narvik Airport (EVE) located in the Evenes Municipality of Northern Norway starting December 14. The airport serves the towns of Harstad and Narvik in Nordland county.
The three times weekly freighters will depart on Mondays, Tuesdays and Thursdays, providing over 150 tonnes of cargo capacity for exporters from Northern Norway each week. Seafood and salmon will account for the majority of exports on these flights. There will also be 50 tonnes available every week for imports from the airline's network into Harstad-Narvik Airport.
Guillaume Halleux, chief officer cargo at Qatar Airways, said, "In cooperation with NordicGSA, our dedicated GSA for Norway, we are pleased to introduce cargo capacity and support Northern Norway's seafood and salmon exporters who will benefit from direct connection to African, Asian and Middle East markets via Doha. Our state-of-the-art Climate Control Centre has dedicated storage areas for perishables transiting the hub while the use of reefer trucks ensures a seamless cool chain for all perishable shipments."
Stig Winther, CEO at Perishable Center Nord AS, said, "Perishable Center Nord AS is very pleased to cooperate with Qatar Airways Cargo. Operating more direct routes to and from the market will mean a lot for fresh seafood businesses from the North and quality, freshness and competitiveness will definitely improve. We are looking forward to start up, develop and together with Qatar Airways Cargo make seafood from Northern Norway more available globally."
Martin Langaas, director, Traffic Development and Cargo at Avinor, said, "Our partnership with Qatar Airways Cargo has been a true success story for Avinor and the Norwegian seafood industry. With the opening of a second gateway for seafood exports, the connectivity for Norway will improve further.
Through these flights out of Northern Norway, the airline's customers in the region benefit from reduced transport times as the shipments can be directly flown from Harstad-Narvik Airport via Doha to the main markets of Africa, Asia, and the Middle East without having to be trucked or shipped to the airline's gateway in Oslo. This is a crucial factor when transporting perishables.
The Nordics region is an important market for the airline. Its current Nordics network includes Oslo, Stockholm, Helsinki and Copenhagen with a total weekly cargo capacity of over 2000 tonnes, seafood being the majority of exports. The carrier's QR Fresh solution maintains all types of perishables at their optimal temperature from origin through to the final destination, preserving the quality and freshness of the food products.
Amidst the global pandemic, Qatar Airways Cargo continues to operate its scheduled freighters, passenger freighters, belly-hold passenger flights and charters globally, ensuring the continuity of global trade. The carrier has remained agile and innovative and quickly adapted to the new normal, displaying commitment to excellence and that is one of the reasons it has become the largest international carrier and grown its market share even during the pandemic.