Qatar Airways Cargo retires all remaining four A330 freighters from its fleet
With the arrival of 3 brand new B777 freighters Qatar Airways Cargo has decided to remove the remaining four A330 freighters from its fleet as on January 31, 2021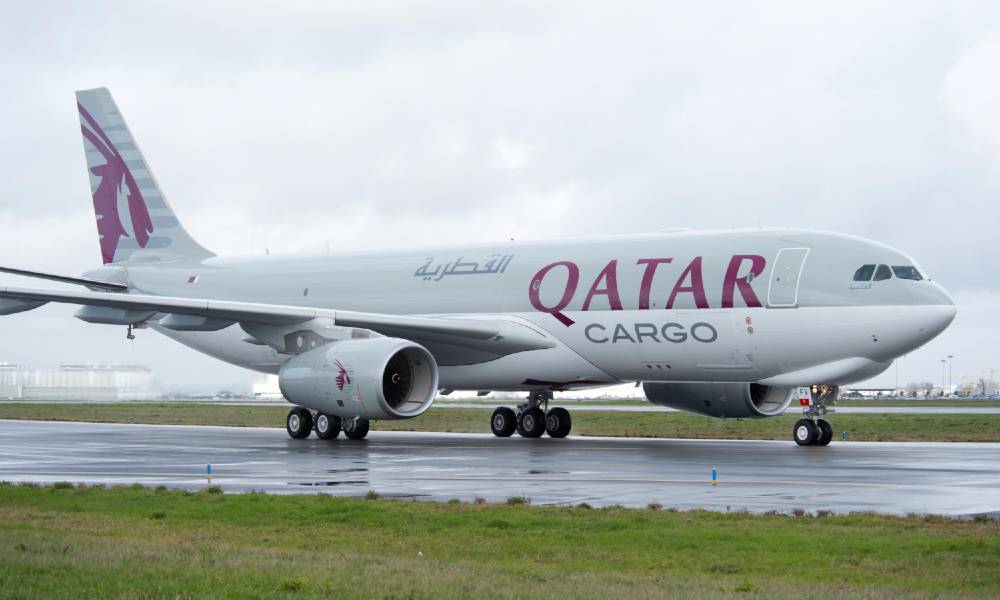 The world's largest cargo carrier, Qatar Airways Cargo, has removed the remaining four Airbus A330-200 freighters from its fleet as on January 31, 2021. The decision to finally retire the entire Airbus freighters from its fleet was taken after the Doha-headquartered carrier received three brand new Boeing 777 freighters on January 1, 2021. Two more new B777 freighters will join the fleet in March and April this year.
This was confirmed to The STAT Trade Times by Guillaume Halleux, Chief Officer Cargo, Qatar Airways, in an interview. "We had five A330 freighters. We sold one of them in August last year. And the remaining were planned to exit. Therefore, as on January 31, they will be out of our fleet," Halleux told.
As per the original plan, Qatar Airways Cargo had planned to do a phased exit of the five freighters with the first one leaving the fleet in April last year and the last one in November 2020. However, the Covid-19 pandemic and the delay in the delivery of new B777 freighters forced a change in the plan.
In August last year the Hungarian government purchased one of the five A330 freighters from Qatar Airways. The aircraft is leased to WizzAir when not in use by the government.
Qatar Airways Cargo team line-up to welcome 3 B777Fs in Doha on January 1, 2021
Qatar Airways inducted its first Airbus A330-200 freighter into its fleet in March 2013.
"We made no secret from the beginning that the order of five B777 freighters placed at the Paris Airshow in 2019 was to replace and phase out A330 freighters. This is part of streamlining our freighter fleet and going in for a homogenous fleet for very obvious reasons of optimisation and synergy," the chief officer cargo clarified.
The fourth B777 freighter will be delivered to in March and the last one from the order placed at the 2019 Paris Airshow will join the fleet in April this year.
As on February 1, 2021, Qatar Airways' freighter fleet will feature only Boeing made aircraft that include two Boeing 747-8Fs and 24 B-777Fs. With the addition of two more B777Fs by April this year, Qatar Airways Cargo will be at a formidable position with 28 freighters besides access to a substantial belly cargo capacity from its wide and diverse passenger network.
Qatar Airways Cargo, today, is the world's largest cargo carrier by freight in tonne kilometres and going by the latest numbers it carries close to 10 percent of the world's total air cargo volume.
Please tune in to our Youtube channel tomorrow for an exclusive interview with Guillaume Halleux, chief officer cargo, Qatar Airways, in our special episode of Cargo Masterminds.
Here's the first look