Qatar Airways Cargo increases freighter frequencies to Netherlands
Qatar Airways Cargo has increased freighter frequencies to Amsterdam and Maastricht operating 34 freighters each week.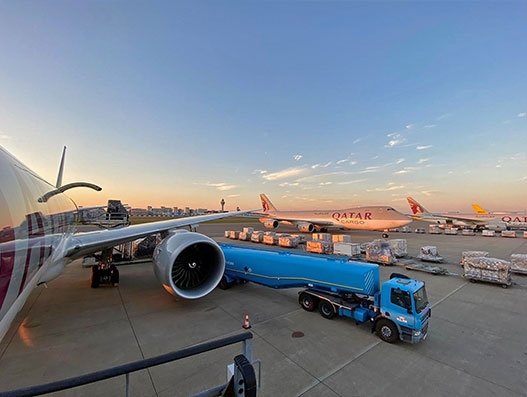 Qatar Airways Cargo has increased freighter frequencies to the Netherlands, thus operating 34 freighters each week to and from the country, up from 9 weekly freighters.
Additional capacity has been introduced on the route based on increased demand for shipment of goods to and from the country. The Boeing 777 and 747 freighters operate to Amsterdam and Maastricht, with 27 weekly frequencies to Amsterdam and 7 weekly frequencies to the latter.
The carrier's chief officer cargo Guillaume Halleux said, "In these tough and trying times, it's important to support the global trade and maintain the supply of essential goods and vital aid worldwide. I am thankful to the airport authorities, the slot coordination team and the Dutch government who have helped us with the frequency increase. We are all in this together and are glad to be of help to our customers and countries globally."
Pharmaceuticals and perishables form the majority of exports from the Netherlands while imports consist of medical equipment, vegetables, fruits and flowers.
Amsterdam is one of the biggest gateways in Europe for Qatar Airways Cargo. With the added frequencies, and additional capacity of over 5,000 tonnes to and from the Netherlands capacity has increased to over 7,500 tonnes in total. Besides these full freighter flights, the airline continues to operate its daily passenger flight into Amsterdam, to bring people back to their loved ones.