Qatar Airways Cargo expands its freighter network in the Americas
<p id="yui_3_16_0_ym19_1_1482387802833_17216" class="yiv6155386794MsoNormal" style="text-align: justify;">Dec 22, 2016: Qatar Airways Cargo will launch freighter operations to four new destinations in the Americas, starting February 2, 2017. The Boeing 777 freighter will fly twice a week to the South American cities of Buenos Aires, Sao Paulo, Quito (subject to government approval) and the North American city of […]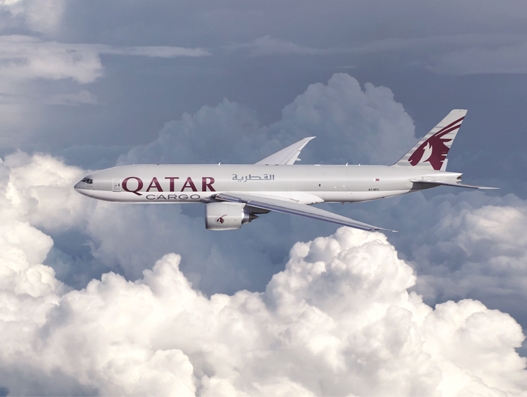 Dec 22, 2016: Qatar Airways Cargo will launch freighter operations to four new destinations in the Americas, starting February 2, 2017. The Boeing 777 freighter will fly twice a week to the South American cities of Buenos Aires, Sao Paulo, Quito (subject to government approval) and the North American city of Miami.
The twice weekly freighters will depart from Doha via Luxembourg, the cargo carrier's European hub, with stops at Sao Paulo in Brazil, Buenos Aires in Argentina and Quito in Ecuador. On the return leg, the freighter will stop in Miami, Florida and Luxembourg before arriving in Doha.
These new freighter services aim to meet the growing demand for import and export trade in the region and will supplement the belly-hold cargo capacity on Qatar Airways daily flights to Sao Paulo, Buenos Aires and Miami.
Ulrich Ogiermann, chief officer cargo, Qatar Airways, said, "We are excited to start the year 2017 with the launch of four new freighter destinations. These new destinations will connect the burgeoning import and export markets in the Americas region with the rest of the world. Through our expertise in specialised solutions, namely QR Pharma for pharmaceuticals and QR Fresh for perishables, we are able to offer our customers a seamless and an unbroken cool chain for their temperature-sensitive products via our state-of- the-art fully automated hub in Doha."
The launch of this new freighter route entails great business and network growth for Qatar Airways Cargo as it brings the cargo carrier's total freighter destinations in the Americas to 12 while offering belly-hold services to 13 cities on the continent. Major commodities out of Sao Paulo, Bueno Aires and Quito comprise of fresh flowers, perishables and pharmaceuticals, whilst imports into South America include a wide variety of products ranging from medicines, automotive, chemical products to high tech commodities and equipment for the oil and gas industry. Miami in the United States will serve as the distribution hub of these air freight to and from the Latin American and Caribbean regions.
The introduction of these new freighter services will also provide a huge impetus to the perishables and pharmaceutical exports out of these key markets, offering businesses in the continent a young and modern fleet and access to the cargo carrier's global network of more than 150 destinations via Doha hub. The state-of- the-art, fully automated cargo facility at Hamad International Airport operates in accordance with the highest Pharmaceutical Industry Standards, compliant with 'Good Distribution Practice' (GDP). Pharmaceutical and perishable shipments are stored in segregated areas, transported and handled under strictly monitored conditions as required by product specification and are handled in a climate-controlled environment during every stage, including ramp transportation, warehouse storage and aircraft-to- aircraft transfers. Qatar Airways Cargo is the only global airline to offer reefer truck transportation on the ramp at its Doha hub.
The cargo carrier recently took delivery of its 11th Boeing 777 freighter, taking the total count of freighters in operation to 21.