Qatar Airways Cargo adds Singapore to transpacific freighter route
July 17, 2019: Qatar Airways Cargo has added Singapore as a new freighter destination on its transpacific freighter route. The twice-weekly Boeing 777 freighters will arrive into Singapore from Chicago. From Singapore, the freighter departs for Macau on Tuesdays and Saturdays and onward to Los Angeles, Mexico City and Guadalajara in the Americas before arriving […]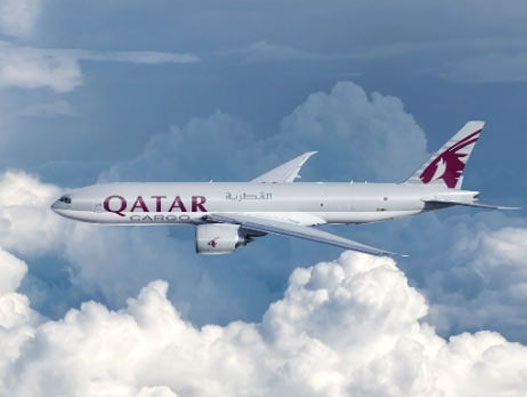 July 17, 2019: Qatar Airways Cargo has added Singapore as a new freighter destination on its transpacific freighter route. The twice-weekly Boeing 777 freighters will arrive into Singapore from Chicago.
From Singapore, the freighter departs for Macau on Tuesdays and Saturdays and onward to Los Angeles, Mexico City and Guadalajara in the Americas before arriving in Doha via Liege. Each flight legs offers more than 100 tonnes of cargo capacity.
Qatar Airways chief officer cargo, Guillaume Halleux said, "Our customers have warmly welcomed the transpacific service which is evident from the full loads on the route. The addition of Singapore to the transpacific route will enable exporters in Singapore to transport their cargo to North American markets directly and faster without a stopover in Doha. Qatar Airways' Cargo network in Asia Pacific now covers nine freighter destinations and we are pleased to offer an expanding network to our customers worldwide."
The transpacific freighter services provide a direct flight over the Pacific.
Changi Airport Group's managing director for Air Hub Development, Lim Ching Kiat said, "We are delighted to welcome Qatar Airways' new freighter operations at Changi Airport. Qatar's new freighter flights will deepen Singapore's air connectivity with the USA, our third largest cargo market [in 12 months ending May 2019]. In addition, the new flights will also link Changi Airport to Macau and Mexico via freighters for the first time. We look forward to these new flights which will give our partners and customers added options in their supply chain management."
Qatar Airways Cargo commenced the transpacific route in October 2018 from Macau to Los Angeles and Mexico City. In January this year, the airline introduced Guadalajara on the route while also adding import capacity to Almaty, Kazakhstan. Belly-hold cargo flights were added to Izmir, Rabat, Malta, Davao and Lisbon.
The airline recently announced an order for five new Boeing 777 freighters at the Paris Air Show.