Qatar Airways and LATAM Airlines Group enter into codeshare agreement
<p style="text-align: justify;">August 02, 2017: <a title="Qatar Airways" href="https://www.qatarairways.com/en" target="_blank">Qatar Airways</a> has announced new codeshare agreement with <a title="LATAM Airlines" href="http://www.latamairlinesgroup.net/phoenix.zhtml?c=81136&p=irol-irhome" target="_blank">LATAM Airlines</a> Brazil starting August 1, which will provide Qatar Airways passengers with connections to 25 cities throughout Brazil. The agreement provides new codeshares on LATAM's routes between São Paulo's Guarulhos Airport and 25 […]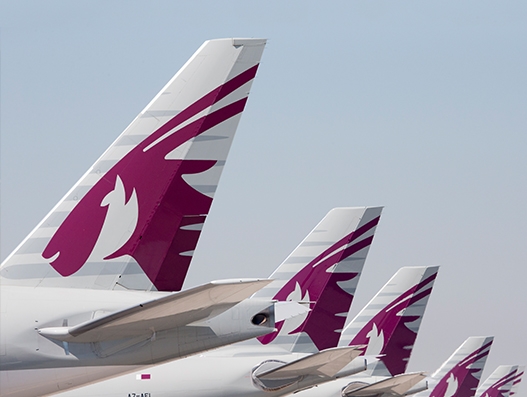 August 02, 2017: Qatar Airways has announced new codeshare agreement with LATAM Airlines Brazil starting August 1, which will provide Qatar Airways passengers with connections to 25 cities throughout Brazil. The agreement provides new codeshares on LATAM's routes between São Paulo's Guarulhos Airport and 25 domestic cities across Brazil including Rio de Janeiro (GIG), Salvador (SSA), Campo Grande (CGR), Foz do Iguaçu (IGU) and Recife (REC).

Qatar Airways began flying to Brazil in 2010 with a service from Doha, Qatar, to São Paulo, Brazil, and onwards to Buenos Aires, Argentina. The Doha-based airline will commence a new service to Rio de Janeiro, Brazil, in 2018.

Akbar Al Baker, Group chief executive, Qatar Airways, said, "We have witnessed significant growing demand between South America to Qatar and beyond. Our new codeshare destinations not only meet that demand, but provide a service for our valued passengers in Doha, and from dozens of destinations globally to new, exciting places to explore in Brazil. With this new codeshare, more than half of LATAM's domestic destinations in Brazil are accessible to customers flying on Qatar Airways."

Additionally, Qatar Airways Cargo has also expanded its footprint in South America, with commencement of freighter services to São Paulo, Brazil; Buenos Aires, Argentina; and Quito, Ecuador. Launched in February 2017, the new freighter service aims to meet the region's growing need for import and export trade with the Middle East and Asia.

Part of LATAM Airlines Group LATAM Airlines Brazil serves 44 destinations throughout Brazil, including 25 domestic airports from its hub in São Paulo Guarulhos Airport (GRU), offering seamless connections for Qatar Airways passengers travelling from Doha.

In December 2016, Qatar Airways had purchased a 10 percent stake in Chile's LATAM Airlines Group for USD 608 million. LATAM was created when Chile's LAN took over Brazil's TAM in 2012.