Qatar Airways Cargo awards handling contract to Siginon Aviation in Kenya
Feb 03, 2017: Siginon Aviation is appointed as the official ground and ramp handler for Qatar Airways Cargo at the Jomo Kenyatta International Airport (JKIA), Nairobi.The company's USD 10 million state of the art air cargo terminal at JKIA, Nairobi, commissioned in 2014 has been custom designed to include a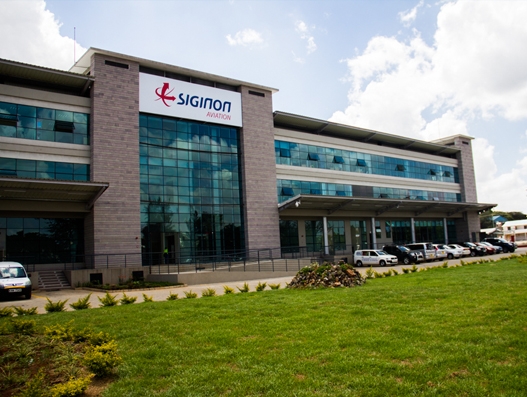 Feb 03, 2017: Siginon Aviation is appointed as the official ground and ramp handler for Qatar Airways Cargo at the Jomo Kenyatta International Airport (JKIA), Nairobi.
The company's USD 10 million state of the art air cargo terminal at JKIA, Nairobi, commissioned in 2014 has been custom designed to include a 3000 square metre Perishables Centre, a 5000 square metre General Cargo Warehouse, a 2000 square metre basement parking for transit vehicles and specialised storage area for dangerous, valuable and temperature sensitive cargo.
Siginon Aviation will be handling perishable products such as flowers, fruits, vegetables and meat that are the top exports from Nairobi destined mainly for Europe and Middle Eastern countries.
Qatar Airways Cargo has recently celebrated 10 successful years of serving the cargo needs of exporters and importers in Kenya and globally.
The Doha based cargo carrier operates freighters to seven destinations namely Accra, Djibouti, Entebbe, Johannesburg, Khartoum, Lagos and Nairobi and provides belly-hold cargo capacity to 23 cities in Africa.
Meshack Kipturgo, managing director, Siginon Group, stated, "This move reiterates Siginon Aviation's commitment to attract and serve global airlines with internationally benchmarked facilities and operations and exceptional customer service delivered at global service standards."
Siginon Aviation, part of the Siginon Group, is one of the 4 licensed ground handlers in JKIA. It also runs ground handling operations at the Eldoret International Airport handling global cargo airlines.
Siginon Aviation is certified by ISAGO (IATA Safety Audit for Ground Operators); is an RA3 agent cleared to handle EU cargo and a Regulated Agent by the Kenya Civil Aviation Authority.