Qantas B 747 left for Wuhan to bring back Australian nationals
February 3, 2020: A Qantas flight B747 left Sydney with a volunteer crew to bring Australian citizens from Wuhan to the quarantine centers at Christmas Island. The aircraft reached Hong Kong and further took off for Wuhan. As the Qantas crew reaches Wuhan, a quick turnaround to board passengers before flying out of the locked-down […]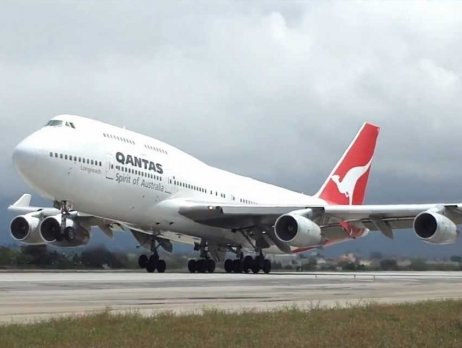 February 3, 2020: A Qantas flight B747 left Sydney with a volunteer crew to bring Australian citizens from Wuhan to the quarantine centers at Christmas Island. The aircraft reached Hong Kong and further took off for Wuhan.
As the Qantas crew reaches Wuhan, a quick turnaround to board passengers before flying out of the locked-down city has been planned. The aircraft is scheduled to fly from Wuhan to Learmonth Airport in Northern Australia. Qantas will then transfer passengers onto a designated quarantine zone with the cooperation from another Australian entity.
Some reports suggest that the Australian air carrier Skytraders will use two of its A320 aircrafts to fly passengers from Wuhan to Christmas Island. However, other reports state that the Royal Australian Air Force will step in to transfer the passengers. The military is also expected to use its C-17 aircraft. The passengers arriving at Christmas Island will remain there for 14 days for assessment. A disaster response team will already be on the island awaiting the 600 Australian nationals.