PSA Airlines extends heavy maintenance agreement for three years with Bombardier
April 6, 2018: PSA Airlines, a subsidiary of American Airlines, has recently extended its heavy maintenance contract with Bombardier Services Corporation, by another three years. Under the contract, heavy maintenance tasks for PSA's fleet comprising Bombardier CRJ200, CRJ700 and CRJ900 aircraft will be carried out at its West Virginia Air Center. Since 2005, Bombardier has […]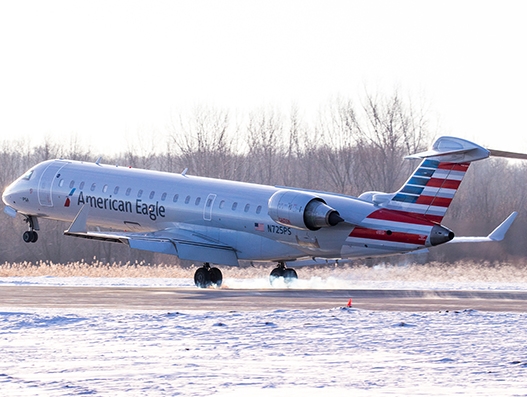 April 6, 2018: PSA Airlines, a subsidiary of American Airlines, has recently extended its heavy maintenance contract with Bombardier Services Corporation, by another three years.
Under the contract, heavy maintenance tasks for PSA's fleet comprising Bombardier CRJ200, CRJ700 and CRJ900 aircraft will be carried out at its West Virginia Air Center.
Since 2005, Bombardier has been conducting heavy maintenance for PSA Airlines, which operates a fleet of 126 CRJ regional jets, under 'American Eagle' brand.
"PSA has witnessed unprecedented growth over the last four years. We have tripled the size of our fleet, and are well underway to our planned fleet of 150 CRJ aircraft. Our confidence in the West Virginia AirCenter led to our decision to extend our partnership," said Gary Pratt, vice president, maintenance and engineering, PSA Airlines.
"Bombardier's expertise and dedicated support in maintaining our fleet of CRJ aircraft offers us the significant value, as plan to exceed safety and reliability expectations of our partners, employees, and customers," said Pratt.
"We are proud to sign the new agreement with PSA Airlines. We thank the airline for selecting Bombardier yet again to provide heavy maintenance for its fleet," said Todd Young, vice president and general manager, customer services and Q400 aircraft program, Bombardier Commercial Aircraft.
"This vote of confidence in the service that we are providing underscores the value that our customers are receiving through the Bombardier FlightAdvantage. It's the portfolio, under which we are delivering maintenance, material, and training services to support the global fleet of Bombardier commercial aircraft," said Young.