Porter Airlines orders 80 Embraer E195-E2s for service expansion
Porter Airlines orders up to 80 Embraer E195-E2 jets as it extends services throughout North America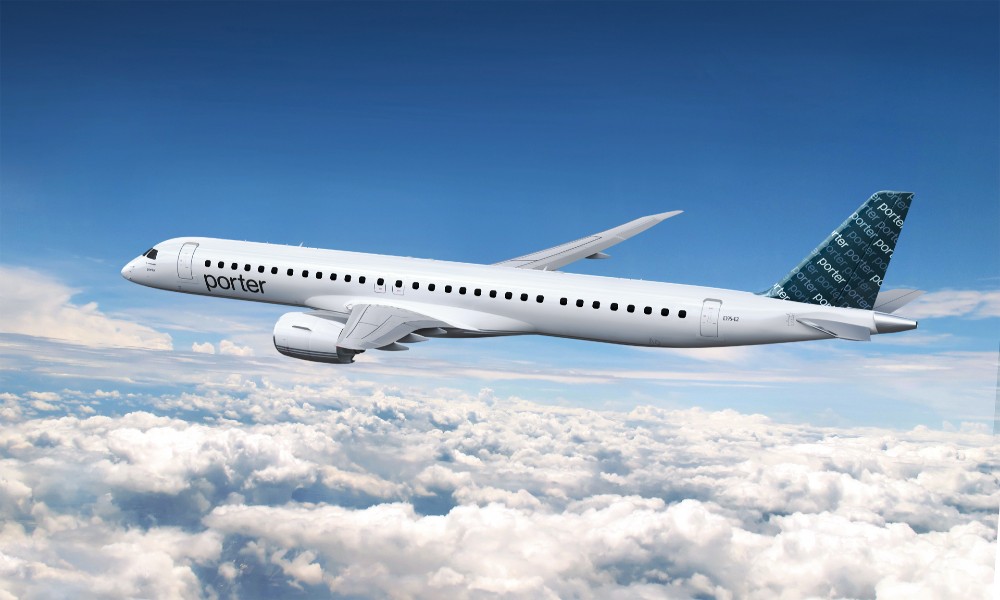 Canada headquartered Porter Airlines has disclosed its extension of services throughout North America. The firm ordered 30 Embraer E195-E2 jets, with purchase rights for a further 50 aircraft.
The deal will be included in Embraer's second quarter backlog, and is worth USD5.82 billion. First revealed in May 2021, this announcement adds the purchase rights and the customer name, which had been undisclosed.
Porter Airlines will be the North American launch customer for Embraer's newest family of jets, the E2. Porter's investment is set to disrupt the Canadian aviation landscape; enhancing competition, elevating passenger service levels and creating as many as 6,000 new jobs.
Porter intends to deploy the E195-E2s to popular business and leisure destinations throughout Canada, the United States, Mexico and the Caribbean, from Ottawa, Montreal, Halifax and Toronto Pearson International Airport.
Michael Deluce, president and CEO of Porter Airlines said, "This is a defining moment in Porter's history. Today we lay the foundation for a new and further reaching service for our customers, delivered in true Porter style and comfort. Embraer's E2, with its spacious cabin, quiet operations, and no middle seats, provides the refined comfortable experience upon which Porter has built its reputation for service and quality. Our customers are going to love the experience on this jet as much as we already do at Porter."
Arjan Meijer, president and CEO Embraer Commercial Aviation, said, "With this order for up to 80 of our largest aircraft, the E2 is making a stunning North American debut. As the quietest and most fuel-efficient aircraft in the segment, the E195-E2 also delivers excellent economic performance that shines through."
Porter's first delivery and entry into service is scheduled starting in the second half of 2022. The E195-E2 accommodates between 120 and 146 passengers. Configuration plans for Porter's E2s will be revealed in due course.