Port of Helsinki records 12.4 percent growth in cargo in first quarter
April 24, 2018: In the first quarter of 2018, a total of 3.7 million tonnes of cargo was transported via Finland's major trade port, Port of Helsinki. This represents an increase of 12.4 percent. Of this amount, 1.8 million tonnes was in import (+6.8 percent), and 1.9 million tonnes in export (+17.7 percent). A total […]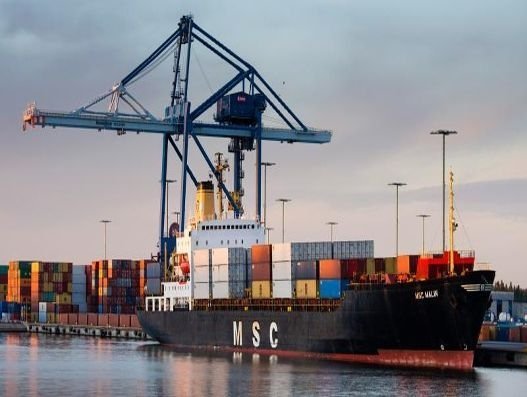 April 24, 2018: In the first quarter of 2018, a total of 3.7 million tonnes of cargo was transported via Finland's major trade port, Port of Helsinki. This represents an increase of 12.4 percent. Of this amount, 1.8 million tonnes was in import (+6.8 percent), and 1.9 million tonnes in export (+17.7 percent).
A total of 133,200 TEUs (twenty foot equivalent units) of goods were transported in containers, which was 11.8 percent more than the same time last year. In tonnes, the amount was 1.1 million (+13.9 percent).
The major surge is seen in the exports transported in containers (+26.1 percent). In part, this is probably due to Metsä Group starting their Äänekoski plant's pulp export via Vuosaari Harbour in the autumn of 2017.
Cargo transported in sea containers, trucks and trailers, is the main cargo type at the Port of Helsinki.