Port Houston cargo volume off to solid start in 2017
Mar 23, 2017: Port Houston has handled a cumulative total of 5.7 million tonnes of cargo, reflecting a three percent increase compared to the same period last year.
"Cargo moving through Port Houston facilities is off to a solid start," informed Roger Guenther, executive director during the March meeting of the Port Commission of the Port of Houston Authority.
Year-to-date, Port Houston has handled 385,801 TEUs (twenty-foot equivalent units) of container cargo. This represents an increase of 17 percent in total TEUs through the first two months of 2017. In the same period last year, 57,000 more TEUs have been handled than at this time.
Guenther shared that he found it extremely encouraging that during this period, loaded container volume had increased by 21 percent and remains very balanced between import and export trades.
Guenther added that steel volumes continue to lag from record-breaking highs in 2015 and are down 4 percent for the year.
The Port Commission has recognised Port Houston for its recertification under the ISO 28000:2007 standard for supply chain security. In 2008, Port Houston was the first port authority in the world to be certified to the standard, and remains the only port authority in the United States to achieve this stringent international security certification.
Photo: From L to R: Port Houston Executive Director Roger Guenther, Port Commissioners Stephen DonCarlos, John D. Kennedy, Dean Corgey, Roy Mease, Clyde Fitzgerald and Theldon Branch stand in front of Port Houston's new Mobile Command Center. (Source: Business Wire)
You may also like:-
---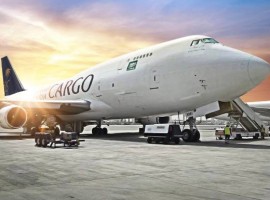 Air Cargo
The company said the new aircraft will boost the cargo and supply operations and help meet the significant surge on the demand for medicine, medical and preventive equipment and other similar goods.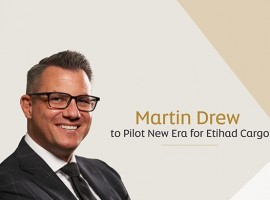 Air Cargo
Etihad Aviation Group has promoted Martin Drew to the role of managing director – Cargo and Logistics. Drew will assume the position on November 1.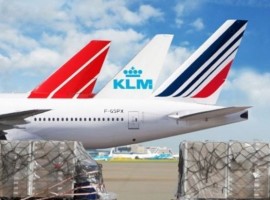 Covid-19
The additional cold room (COL), with temperatures ranging from +2 degrees Celsius to +8 degrees Celsius, will provide the capacity required to handle Covid-19 vaccines.