Port Everglades to buy three new cargo cranes for $41.4 million
Jun 07, 2017: Broward County's Port Everglades, Florida's largest container port, is purchasing three low-profile Super Post Panamax container-handling gantry cranes at $13.8 million each to meet demands from current customers and new services anticipated from the port's multi-million-dollar expansion programme. The Broward County Board of County Commissioners approved the $41.4 million crane purchase, with an option for the seaport to purchase an additional three cranes anytime within five years of placing the order for the first three cranes.
"Cargo ships are getting larger and several shipping lines already coming to Port Everglades from Europe and South America need Super Post-Panamax cranes now. The longer we wait, the higher the price, in addition to increasing our chances of losing important business," said Port Everglades Chief Executive and Port Director Steve Cernak. "We cannot afford to wait until our harbor deepening and widening project is completed because the cranes are needed now."
The three new cranes will be specially constructed by Shanghai Zhenhua Heavy Industries Co., Ltd. Inc. (ZPMC) to meet federal height restrictions due to the seaport's proximity to Fort Lauderdale-Hollywood International Airport (FLL). The new low-profile cranes will have the ability to handle containers stacked eight units high and reach our across 22 containers on a ship's decks. Port Everglades' existing seven gantry cranes in the Southport area, where the majority of the Port's containerized cargo handling takes place, are limited to containers stacked five units high and can reach out across 16 containers on a ship's deck.
At the crossroads of north-south and east-west trade, Broward County's Port Everglades serves as a gateway to Latin America, the Caribbean, Europe and Asia.
Photo: Broward County's Port Everglades
You may also like:-
---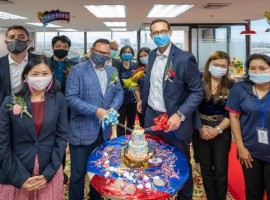 Logistics
Laem Chabang has a range of strategic multi modal capabilities alongside its proximity to the country's major deep sea port, transit cargo terminal and the future Thailand third airport project at U-Tapao.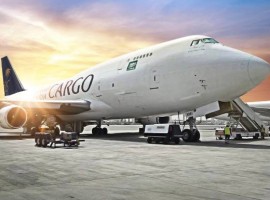 Air Cargo
The company said the new aircraft will boost the cargo and supply operations and help meet the significant surge on the demand for medicine, medical and preventive equipment and other similar goods.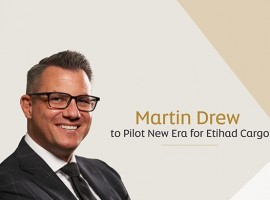 Air Cargo
Etihad Aviation Group has promoted Martin Drew to the role of managing director – Cargo and Logistics. Drew will assume the position on November 1.