Picavi to showcase smart glasses for warehouse logistics at LogiMAT and CeMAT
February 16, 2018: Picavi GmbH, a leading full-service provider of intralogistics and wearables is expected to exhibit is high-tech smart glasses, which eases order preparation processes for warehouse employees, at two leading trade fairs, LogiMAT and CeMAT. Picavi will be showcasing its complete 'Picavi eco-system' related to the pick-by-vision solution in both Stuttgart and Hanover. […]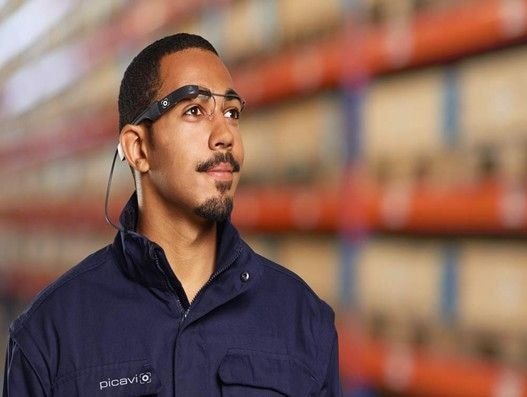 February 16, 2018: Picavi GmbH, a leading full-service provider of intralogistics and wearables is expected to exhibit is high-tech smart glasses, which eases order preparation processes for warehouse employees, at two leading trade fairs, LogiMAT and CeMAT.
Picavi will be showcasing its complete 'Picavi eco-system' related to the pick-by-vision solution in both Stuttgart and Hanover. The smart glasses are equipped with a new user interface with superior hardware.
The LogiMAT fair will be held between March 13 and 15 March at Stuttgart, and CeMAT fair between April 23 and 27 at Hanover.
"We are constantly evolving our hardware for everyday use in warehouses to improve picking application with simple and intuitive control features. It also includes the software called 'eco-system' that enable smart glasses to reach its peak performance," said Johanna Bellenberg, director of marketing and communications of Picavi GmbH.
"Our customers need a reliable system that is suitable for industrial use for their work in warehouses," said Bellenberg.
In order to strengthen this 'eco-system', Picavi has developed an extremely robust cable connection. It connects to its power control that manages the user interface with a powerful rechargeable battery connecting the glasses, thereby making it suitable for everyday use.
"This 'assisted reality' is ideally suitable for a huge range of processes involved in warehouses and production logistics," said Bellenberg.
"With our smart glasses, intensive searches are now a passé, as it offers a free hand to workers to pick their operations, thereby accelerating all processes, particularly related to pick-by-paper or pure pick-by-voice."
The smart glasses can also increase productivity by 40 percent. Over 50 customers from a variety of logistics sectors today use Picavi's pick-by-vision solution.
"Be it a dedicated or multi-user warehouse, picking with smart glasses saves time and increases processes efficiency, without the need for any far-reaching reconstruction work," said Bellenberg.