Pharma@Changi picking up momentum
February 23, 2018: Singapore is the most efficient country in the Asia Pacific region for logistics performance and ranks 5th in the World Bank Logistics Performance Index (LPI). Changi Airport plays a crucial role in the air cargo movement in the region. It handled 2.13 million tonnes of cargo in the year 2017. There registered […]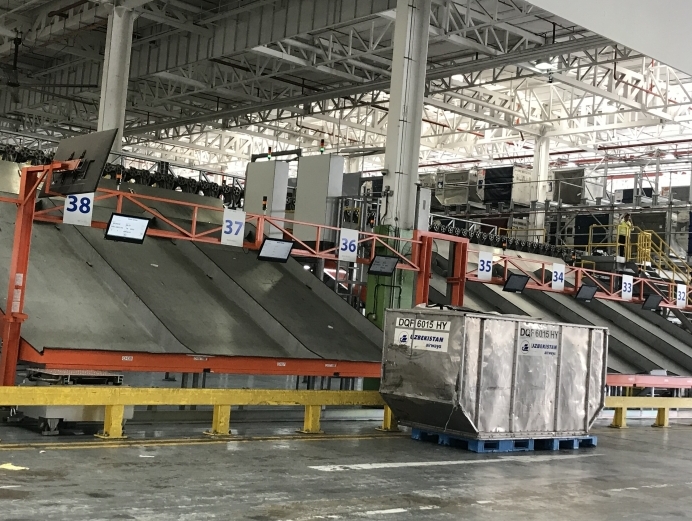 February 23, 2018: Singapore is the most efficient country in the Asia Pacific region for logistics performance and ranks 5th in the World Bank Logistics Performance Index (LPI). Changi Airport plays a crucial role in the air cargo movement in the region.
It handled 2.13 million tonnes of cargo in the year 2017. There registered an increase of 8 percent growth on a year-on-year basis in the air cargo segment last year. This is primarily because of exports. Exports grew by 14 percent, while imports by 8 percent and transhipments by 4 percent.
Interestingly, in the world ranking of cargo handing Changi Airport stood at 7th position. 9 out of the 10 cargo market of Changi Airport saw strong growth last year, notably China, Germany, South Korea. For Changi, the top five import and export markets are very similar. The export markets are US, Hong Kong, China, Australia and Korea wherein the imports markets are US, Hong Kong, China, Australia and Japan.
Pharmaceuticals, Perishables and e-commerce are the three key cargo verticals in which Singapore is concentrating more; primarily because of the high potential growth in these segments and secondly these segments are key pillars to the manufacturing sector of the country.
In the pharmaceutical segment, Changi Airport Group (CAG) has made commendable advances in the last few years. CAG formed the first airport community in the Asia Pacific with 6 companies and with its airline partner Singapore Airline Cargo attained IATA CEIV certification.
Jaisey Yip, associate GM, Cargo & Logistics Development, Air Hub Innovation, CAG said, "Pharma@Changi was born in October 2017. This initiative comprises of 10 companies in Singapore which are IATA CEIV certified. We looked at creating a collaborative platform with three major objectives. a) We would like to continue working with these stakeholders and check whether there are gaps in terms of pharma handling in the airport environment and address these gaps b) We want to pilot some projects such as digitisation c) As a community and as a group we want to promote Singapore as a reliable and trusted air cargo pharma handling hub."
Yip also pointed out that in addition to the 10 companies that have already joined the initiative; the second set of companies is in the process of joining the Pharma@Changi.
However, she declined to elaborate on the intricacies of Pharma@Changi by saying, it is in the very initial stages and is in conversation with IATA to see how best things can be worked out.
Globally, Changi Airport has been actively involved in the pharma.aero programme founded by the Miami International Airport and Brussels Airport. Changi Airport was the third airport to join this global community.
50 global pharma companies have invested in Singapore, and it is forecasted that by 2021 the bio-medical sales would be $400 billion dollars globally. And $16 billion would be spent in cool chain facilities alone.
She further said, "Changi Airport's airfreight zone consists of the major facilities of DHL South Asia Hub, SATS Airfreight and Cool Point and dnata Airfreight Terminal and Cool Chain facility, SingPost Airmail Transit centre among other four major multi-talented warehouses of the airport."
SATS, the ground handling and the in-flight service provider of Changi Airport was the first company to receive the IATA CEIV certification in 2014.
Jaisey Yip added, "We are closely working with the global players to make Singapore as a global distribution centre or a transhipment hub."
E-Commerce is right now the global phenomenon. And according to the latest report, it is predicted that the South East Asia e-commerce market would grow by 16 times and the global market is expected to be $16 billion and SEA market would be $5 billion by 2025.
Currently, there are 100 airlines operating out of Changi and 25 of them are all-freighter operators. Changi is connected to 16 cities in India and 34 cities in China, and all capital cities of ASEAN.