Pharma.Aero appoints Frank Van Gelder as new secretary general
February 8, 2018: Pharma.Aero recently appointment Frank Van Gelder as its new secretary general. Nathan De Valck, chairman of Pharma.Aero said: "In the last few years, we have expanded our global network, created awareness in our industry and facilitated collaboration among the members. With Frank Van Gelder's appointment, we are gearing up to further develop […]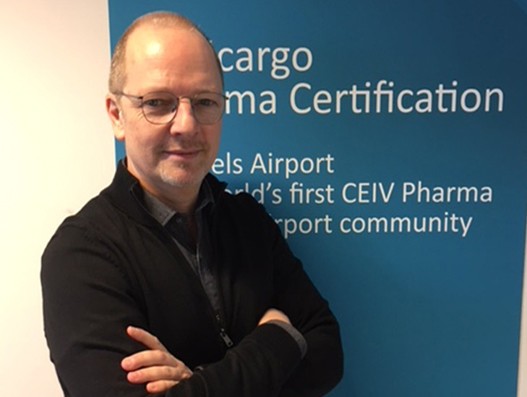 February 8, 2018: Pharma.Aero recently appointment Frank Van Gelder as its new secretary general.
Nathan De Valck, chairman of Pharma.Aero said: "In the last few years, we have expanded our global network, created awareness in our industry and facilitated collaboration among the members. With Frank Van Gelder's appointment, we are gearing up to further develop unique platform for cross industry collaborations."
Gelder has held several senior management positions within the air cargo industry where he handled pharmaceutical products and perishables.
He also served on various boards and represented several global conferences. Having expertise in the global healthcare R&D, he has managed development of business projects, educational training programs, research programs and management of acute time critical processes and logistics in the medical and pharmaceutical field. Supply chain improvement and innovative approaches towards time and temperature critical commodities through cross sectional industry exchanges is his hallmark.
Gelder said: "I look forward to serving and leading Pharma.Aero to greater heights. The dynamism and support we see from different stakeholders have strengthen our believes that we can really make a difference in the supply chain of life science products in airfreight. We can only do this, provided we all speak the same language, in which Pharma.Aero already fulfills the crucial role of a reliable facilitator to all our current and future partners and members."