Pharma supply chain – tomorrow's challenges
The world in which pharmaceutical and life sciences companies operate today is increasingly challenging and is being driven by a more demanding healthcare agenda that puts patient-centric solutions a top priority.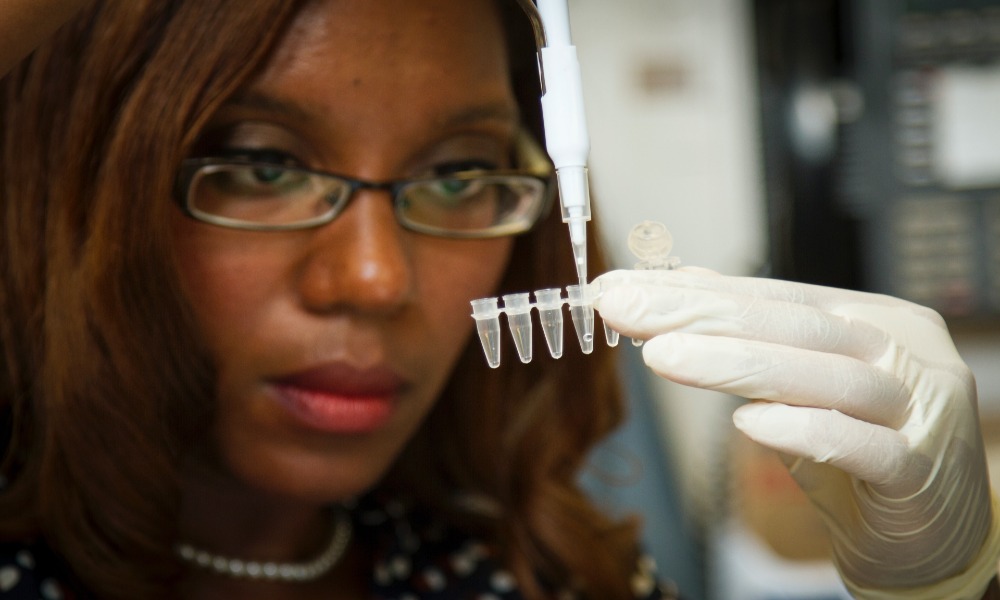 The requirements on life sciences and healthcare supply chains are becoming increasingly complex. The shift to biopharma, personalized medicine, and decentralised clinical trials are driving the need for colder, smaller, and more direct logistics solutions. At the same time, supply chain professionals increasingly require end-to-end and real-time visibility to ensure higher resiliency and agility in daily operations. Condition monitoring, asset tracking, and security status are cornerstones of any visibility solution.
The Covid-19 pandemic has only highlighted the need for speed and the complexities of global supply chain for the life sciences and healthcare sectors. Perhaps, the pandemic has only exacerbated a previously existing problem – the dependence on foreign manufacturers of drug ingredients and finished products that has resulted in shortages of critical medicines. Experts suggest the remedy is to create a domestic manufacturing capability, adopt new production technologies, and create partnership between the public and private sectors.
As research scientists race to develop treatments and vaccines for new viruses in months not years, key stakeholders in the clinical trials supply chain are facing unique challenges. There are many logistics demands during each clinical trial, and this underlines the need for new strategies and effective management of the supply chain. The overarching aims of clinical trial supply are to ensure the safety and maintain the efficacy of products and treatments. Regulatory requirements, cost considerations, fast response to global emergencies; the healthcare world constantly demands more expertise and greater capabilities. The complexities of tomorrow's healthcare supply chain do not end at clinical trials. Once the drugs and therapies are approved and ready to be rolled out the distribution logistics becomes key and the scale of operations and complexities grow manifold depending on the urgency of situations.
"It's not unthinkable: We're living that reality today, because of a poorly designed global supply chain we depend on for our nation's most essential medicines," wrote Eric Edwards in a recent piece he wrote for Harvard Business Review (HBR). Edwards, cofounder and chief executive officer of Phlow, a public benefit pharmaceutical corporation that is reimagining the domestic production of active pharmaceutical ingredients (APIs), key starting materials, and finished pharmaceutical products critical to the US health care, was referring to what he calls "an intolerable situation" in the US. But global supply chains are fragile and they are not really built for resilience.
"It is an intolerable situation, and it need not be this way — provided we rethink our dedication to these global supply chains. Instead, we should secure a fully domestic capability to produce the most commonly used and vital medicines — from pain relievers to asthma inhalers to antibiotics — and be able to activate it at a moment's notice when a potential global shortage looms," Edwards wrote in HBR.
Supply chain is the link between the laboratory and the marketplace and it now needs a thorough revision. Most pharma have complex supply chains that are under-utilised, inefficient and ill-equipped to cope with the sort of products coming down the pipeline. Various reports predict that in order to meet the demands of a fast evolving marketplace and the shift from patient to outcome, the pharma supply chain will need to undergo a radical overhaul.
There are numerous forces reshaping the environment in which the industry operates and dictate the need for a different sort of supply chain. More diverse product types and therapies with shorter product lifecycles; new ways for assessing, approving and monitoring medicines; increasing emphasis on outcomes; new modes of delivering healthcare where the care is pushed into the community and where access to information on patients will become as important as the products themselves; the growing importance of emerging markets; a greater public scrutiny impacting the ability to manage risk and compliance; and, tougher environmental controls and regulations will oblige companies to strategically reassess their supply chain approach.
New technologies are emerging to help pharma companies manufacture a wider and more complex range of medicines, distribute them and also to speed the interface with the patient and getting closer than ever. The supply chains for designing, manufacturing and distributing pharmaceuticals and medical devices plus those providing healthcare services will integrate so that all partners can see the full picture and help them plan ahead more accurately and cost-effective.
UPS freezer farm in Venlo, Netherlands
Wes Wheeler, president of UPS Healthcare, who was interviewed for the Cargo Masterminds series, identified the future of global supply chain for the life sciences sector with an example from Covid-19 vaccine development and distribution.
"It's interesting to note that moving drugs or vaccines at minus 70 degrees Celsius is actually a little bit simpler than moving drugs at minus 20 degrees Celsius. It does not sound logical, but it is true. Because minus 70 degrees Celsius can travel safely with dry ice as long as it doesn't sublimate. In a short enough time, you can maintain that temperature for quite a long time, up to 10 days. And then, you can, of course, replenish the dry ice to maintain that stability. At minus 20 degrees Celsius, which is more like frozen, a lot of the packaging that we deliver in is time sensitive. Also, the packaging only holds minus 20 degrees Celsius for a certain period of time, sometimes 56 hours, sometimes 72 hours, but not much longer than that. So those materials have to be returned for reuse."
UPS, which distributed both Pfizer-BioNTech and Moderna vaccines, first in the US and later to over 100 countries outside, had designed a very complex but precise supply chain to ensure the stability of the vaccines under a very strict temperature control management.
"So the Moderna vaccine, for example, travels at minus 20 degrees Celsius. And so we have a complicated packaging solution for it. And you'll see that in the future, as many vaccines and biologics are delivered at minus 20 degrees Celsius. At frozen temperatures, the time sensitivity will become very important. And monitoring that temperature inside the box will become very important as well. And you'll see much more of this coming because most of the drugs being developed, as I said, are biologically derived. And there'll be very time sensitive," Wheeler said.
"At frozen temperatures, the time sensitivity will become very important and monitoring that temperature inside the box will become important as well."
Wes Wheeler, UPS Healthcare
Such demands are making global logistics service providers to invest in cold chain facilities around key pharmaceutical manufacturing locations around the world. We have already seen last year how companies like FedEx and UPS, ahead of the global roll out of Covid vaccines like Pfizer-BioNTech and Moderna, invested in building massive cold chain networks including freezer farms and dry ice manufacturing plants both in the US and Europe. Going forward with the change in drug and therapies, such facilities will become more common. More collaborative partnership will be created to ensure that healthcare supply chains are not allowed to be broken.
According to IATA, the global pharmaceuticals logistics market is valued at $64 billion and today it is said to be the most specialised, regulated, expensive and fragile cargo market in the world. The handling of temperature-controlled pharmaceutical products is a very complex business given the ever-increasing level of regulation globally. To succeed, all partners in the temperature control supply chain must become increasingly inter-dependent when building effective cold chain solutions.
UPS is deploying ultra-low temperature freezer farms at its dedicated healthcare logistics facility in Singapore, supporting the country's ambitions to ramp up its cold storage capacity at Changi Airport to become a Covid-19 vaccine distribution hub for Southeast Asia. Beyond storing and transporting vaccines, UPS Healthcare's network within a network has also delivered important supporting elements for administering Covid-19 vaccines, such as syringes, diluents and accompanying medical supplies.
DHL Supply Chain's 32,000-square-meter logistics centre being built in Florstadt, Germany
DHL Supply Chain, the contract logistics leader within Deutsche Post DHL Group, is currently building an approximately 32,000-square-meter logistics centre in Florstadt, Germany. Located 35 kilometers north of Frankfurt, the centre is scheduled to open in late 2021. The new building expands the current capacity of the multi-user campus for pharmaceuticals and medical products in Florstadt to over 70,000 square meters in total and will service markets across Europe.
The new facility will offer customers from the pharmaceutical and medical products sector additional warehouse space in temperature zones of 15-25°C, 2-8°C and -24°C. Customers can also take advantage of a separate 1,750 square meters of space for storing hazardous materials. The entire warehouse features continuous temperature management, state-of-the-art security and alarm systems, and has received all major life sciences and healthcare certifications.
"One of our most important objectives is to continuously expand our business in step with the pharmaceutical industry," says Rainer Haag, Managing Director at DHL Supply Chain Germany & Alps. "Especially in those markets that are important for us, such as Germany and Europe, our goal is to continue to grow and to help companies outsource and optimize activities outside their core business, such as logistics."
Besides investments into building infrastructure logistics service providers are signing long term partnership with specialised temperature controlled container solutions companies that are using advanced IoT and big data technologies.
"Our goal is to continue to grow and to help companies outsource and optimize activities outside their core business, such as logistics."
Rainer Haag, DHL Supply Chain
DB Schenker in an attempt to increases its response to the pandemic signed a master lease agreement (MLA) with SkyCell. This partnership enables DB Schenker to enhance its vaccine logistics service solutions with additional flexibility through the new healthcare product DB SCHENKERlife+. SkyCell is a designer of next generation smart containers powered by software and advanced IoT devices to maintain constant temperature conditions for the pharmaceutical industry. SkyCell containers can maintain internal temperatures as low as -80°C to -15°C for a minimum of five days, and temperatures of +2°C to +8°C and +15°C to +25°C for more than eight days. As part of the new partnership with SkyCell, DB Schenker's service portfolio is extended by an additional reliable packaging solution to transport lifesaving pharmaceutical products, such as vaccines against Covid-19, globally.
DB Schenker signed a master lease agreement with SkyCell as part of launching a new healthcare product
"Managing supply chains and transporting critical pharmaceutical shipments has never been more important. With DB SCHENKERlife+, we offer successful logistics solutions that are tailored to our customers in the healthcare and pharmaceutical industries. Using SkyCell's packaging solution will not only provide ease of use for our employees, but a best-in-class solution for the safe transportation required by pharmaceuticals," said Veronique Dameme, head of global vertical market — healthcare at DB Schenker.
"SkyCell containers have been equipped with IoT sensors and with nearly one billion shipment data collected to date; we can simulate future shipments to minimize risks."
Nico Ros, SkyCell
SkyCell enables the safe delivery of temperature sensitive medicines worldwide working closely with pharmaceutical manufactures, freight forwarders and airlines. Its vision is to eliminate losses in the pharma supply chain and to make safe medicines accessible throughout the world. To reach this goal, SkyCell has developed, and is consistently improving, its hybrid containers.
"The security of medicines plays a key role in the pharma industry. SkyCell containers have been equipped with IoT sensors since 2012 and with nearly one billion shipment data collected to date, we can simulate future shipments to minimize risks," said Nico Ros, co-founder and chief technology officer of SkyCell.
Global supply chains, writes Edwards in HBR, are crucial but rarely noticed until something breaks a link in the chain. With the Covid-19 pandemic, the world realised the fragility of global supply chains and it came with a serious cost. It is time that the supply chains of tomorrow for the life sciences and healthcare are more robust and not easily broken. In any future health emergency of the type and magnitude of Covid-19 the world cannot afford to have a broken supply chain. It needs to be fixed. It's time to take care of the healthcare logistics and supply chain.
Opening image is by National Cancer Institute on Unsplash