Peru and Fraport's LAP sign agreement for advancing major airport expansion at Lima Airport
<p style="text-align: justify;">Jul 26, 2017: <a title="Lima Airport" href="https://www.lima-airport.com/eng" target="_blank">Lima Airport</a> Partners (LAP), a Fraport AG majority-owned company and the government of Peru have signed an amendment to the 2001 Lima Airport Concession, thus making it possible for LAP to move ahead with a major expansion programme at one of South America's fastest growing airports.<br /><br […]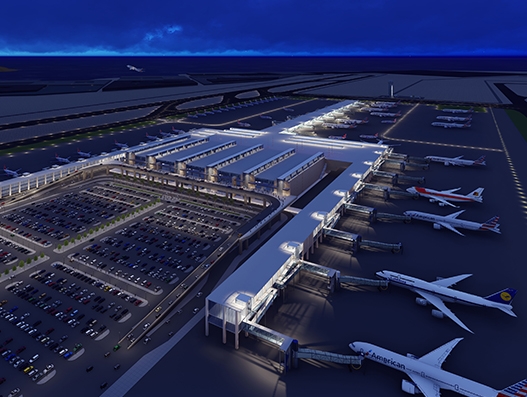 Jul 26, 2017: Lima Airport Partners (LAP), a Fraport AG majority-owned company and the government of Peru have signed an amendment to the 2001 Lima Airport Concession, thus making it possible for LAP to move ahead with a major expansion programme at one of South America's fastest growing airports.

Scheduled to begin in 2018, LAP's expansion programme will require an investment of about $1.5 billion. Development plans call for a second runway – to be built first – as well as a new state-of-the-art passenger terminal and other infrastructure to meet increasing traffic and to further enhance the customer experience at Lima Airport. Peru's capital city airport welcomed 18.8 million passengers in 2016 and recorded double-digit growth of 10.1 percent year-on-year. During the first half of 2017, LIM served about 9.7 million passengers, an increase of 8.4 percent compared to the same period in the previous year. Indeed, LIM registered a compound annual growth rate (CAGR) of 10.6 percent from 2001 through 2016. When LAP took over operations in 2001, Lima Airport received around four million passengers per year – today LIM handles almost five times as much traffic.

Dr. Stefan Schulte, executive board chairman, Fraport AG, said, "One of the most successful airports in Fraport's global portfolio, Lima has consistently achieved strong growth, a high level of customer service and recognition, and it offers great potential for Peru and South America."

Juan José Salmón, the CEO of Lima Airport Partners, S.R.L., explained, "This comprehensive and mutually beneficial agreement with the Peruvian government will provide the necessary land and framework for advancing our major expansion of Lima Airport. We are proud of the achievements made during the first 16 years of the Lima Airport Concession. We are also excited to be on the threshold of developing the future potential of Lima Airport for the benefit of our passengers and partners, as well as Peru."

The Peruvian Government granted Lima Airport Partners the concession for operating and expanding Lima Airport in November 2000. Officially commenced on February 14, 2001, the LAP concession now runs until 2041. LAP's shareholders include Fraport AG with a majority stake of 70.01 percent, followed by IFC International Financial Corporation with 19.99 percent and AC Capitales SAFI SA of Peru with 10 percent.
During the first 16 years of the concession, LAP has paid out a total of about $1.9 billion in contributions to the Peruvian state, while total capital expenditures have reached $373 million. Currently, Lima is served by about 35 airlines flying to 23 domestic and 46 international destinations.

In recent years, European carriers such as Air France, British Airways, KLM and Iberia have launched regular services to Lima. The South American carriers LATAM and Avianca use Lima Airport for hub operations.