Perspex South Africa partners with Tigers to support roll out of online purchasing
<p style="text-align: justify;">August 03, 2017: The <a title="Perspex SA" href="http://www.perspex.co.za/" target="_blank">Perspex SA</a> Gauteng, South Africa branch has partnered with supply chain specialist <a title="Tigers" href="http://www.go2tigers.com/" target="_blank">Tigers</a> for all its warehousing and distribution needs.</p> <p style="text-align: justify;">As market leaders in sub-Saharan Africa for over 60 years, Perspex South Africa has a long-standing reputation for providing quality […]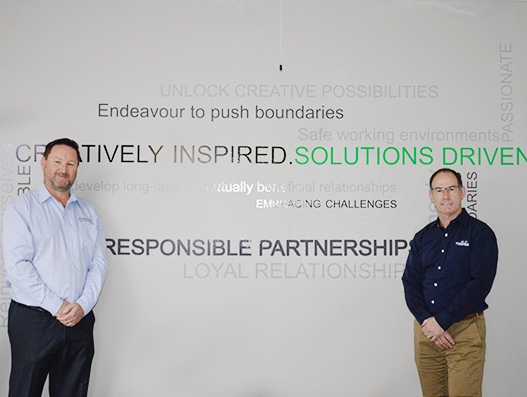 August 03, 2017: The Perspex SA Gauteng, South Africa branch has partnered with supply chain specialist Tigers for all its warehousing and distribution needs.
As market leaders in sub-Saharan Africa for over 60 years, Perspex South Africa has a long-standing reputation for providing quality Perspex cast acrylic products, as well as extruded acrylics, styrenics, polycarbonate, aluminium composite sheeting, polypropylene, polyethylene, and extruded polyurethane products.
"Our business needed to be critical to our partner just as their service is critical to us," explains Stuart Hughes, managing director, Perspex South Africa.
This decision will not only give Perspex SA access to Tigers' state-of-the-art systems and global infrastructure, but will also enable the global logistics company to extend its reach in South Africa.
From forwarding and clearing to distribution and warehousing, Tigers will be providing the rigid substrate market leader with end-to-end solutions. Thanks to a larger warehouse and extra vehicles, Perspex SA will be able to ensure quicker turnaround times on picking and packing, and improved delivery times.
The partnership will lay the groundwork to make online purchasing a reality for Perspex SA clients in the immediate future.
This platform will allow Perspex SA's clients to check stock, order and receive delivery time confirmation instantaneously – either from their mobile devices or from the comfort of their office.
"Our state-of-the-art SmartHub Connect portal provides full integration with Perspex South Africa's order management systems, complete with a client facing layer, that offers data visibility and order management," said Paul Lawrence, managing director, Tigers South Africa.
"This will allow Perspex South Africa to provide clients with timely and accurate delivery information, and improved delivery times."
The new business collaboration saw Perspex SA's Gauteng branch move into new office space, as well as a 4,600-square metre Tigers warehouse in a secure business estate in Isando, Johannesburg, South Africa.
"Perspex South Africa will work tirelessly with Tigers to ensure that the transition is smooth and that clients see the benefit of this strategic partnership in the shortest possible timeframe," added Hughes.
Tigers recently launched a new online marketplace in China, called eShop, offering a full enterprise one-stop shop solution, from the trading of customers' products, to taking payments through a comprehensive payment gateway, managing the supply chain, order fulfilment and returns.
Photo: Stuart Hughes, Perspex South Africa (left), and Paul Lawrence, Tigers South Africa (right)