PEMCO redelivers first B737-400 converted aircraft to Vallair
<p style="text-align: justify;">Pemco World Air Services (PEMCO), global leader in B737 passenger-to-freighter conversions, has announced the redelivery of its first converted aircraft (MSN 24690) to Vallair.</p> <p style="text-align: justify;">The European-based aviation asset management company holds options for additional PEMCO-converted aircraft.</p> <p style="text-align: justify;">"PEMCO and <a title="Vallair" href="http://vallair.aero/" target="_blank" rel="noopener noreferrer">Vallair</a> both give older aircraft new […]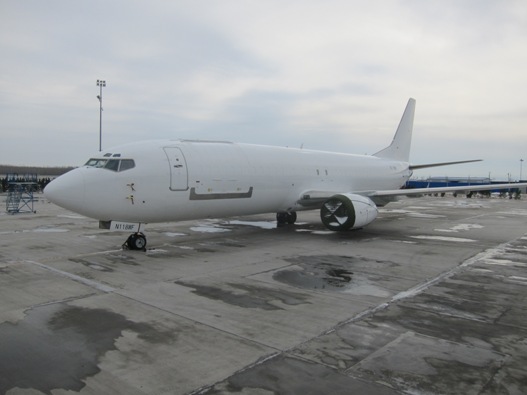 Pemco World Air Services (PEMCO), global leader in B737 passenger-to-freighter conversions, has announced the redelivery of its first converted aircraft (MSN 24690) to Vallair.
The European-based aviation asset management company holds options for additional PEMCO-converted aircraft.
"PEMCO and Vallair both give older aircraft new life," said Mike Andrews, PEMCO director of conversion programmes.
Vallair's B737-400 PEMCO-converted aircraft features 11 pallet positions, up to 48,000 pounds of payload, and 4,600 cubic feet of total volume. The optimised centre of gravity of PEMCO's B737-400 freighter yields the highest possible usable payload and retains maximum best-in-class fuel efficiency for unbeatable range and operating economics.
PEMCO's 60-plus customers select the company's passenger-to-freighter conversion for its superior cargo door and system, superior operating functions, on-time turnaround, and a track record of 2 million hours of safe, reliable operation. PEMCO B737 freighter conversions are designed, certified and supported using data obtained through a Boeing Data licensing agreement to ensure maximum performance and reliability.