PEMCO Conversions launches Boeing 737-700 full freighter conversion programme
Feb 7, 2019: PEMCO Conversions, an Airborne Maintenance & Engineering Services (AMES) company, has announced the conversion of a Boeing 737-700 Next Generation aircraft Passenger-to-Full Freighter conversion programme.
Chisholm Enterprises, an internationally recognized provider of tailored aviation and business solutions in the Middle East, will be the launch customer. The company%u2019s subsidiary, Texel Air, a non-scheduled cargo airline and maintenance repair organisation, intends to operate the B737-700F from Bahrain Airport. 
%u201COver the past 10 years, we have partnered with PEMCO to successfully deliver numerous aircraft designed specifically to meet our unique business requirements, the FlexCombi being one such example,%u201D shared George Chisholm, CEO, Chisholm Enterprises. 
The conversion of the aircraft will be inducted at PEMCO%u2019s headquarters in Tampa, Florida during the second quarter of 2019. 
The company will amend its pending application with the US Federal Aviation Administration for the B737-700FC supplemental type certification (STC) to accommodate the full freighter conversion, streamlining the approval process. 
After initial FAA approval, PEMCO Conversions plans to certify both B737-700 conversion programmes with the European Aviation Safety Agency and the Civil Aviation Administration of China.
The Full Freighter will be the second Next Generation conversion for the PEMCO Conversions team.  The first was the B737-700 FlexCombia in 2018 (STC pending), which offers three flexible configurations. The Full Freighter maximizes freight capacity with a main deck designed for 45,000 pounds of payload and 3,844 cubic feet of total volume, and offering nine (9) pallet positions accommodating 88%u201D x 125%u201D or 88%u201D x 108%u201D pallets.
Brady Templeton, president, AMES said: %u201CIn this case, we are designing a great product, at a sensible price, based on knowledge developed as the market leader in the B737 passenger to freighter conversion market. The response and interest in our FlexCombi positioned us to deliver an additional model to satisfy demand in the narrowbody conversion market.%u201D
You may also like:-
---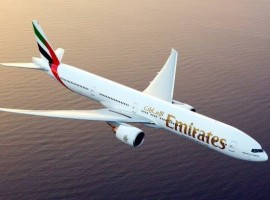 Aviation
The addition of the five points will expand the Emirates' global network to 92 destinations, as the airline gradually resumes its operations while prioritising the safety of its customers, crew and the communities it serves around the world.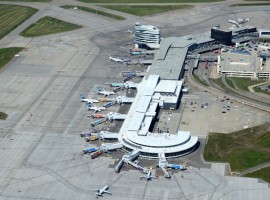 Covid-19
Edmonton International Airport (EIA) has partnered with GLC Medical, a subsidiary of Graphene Leaders Canada (GLC), to host clinical trials of a new technology for Covid-19 testing that can produce results in seconds.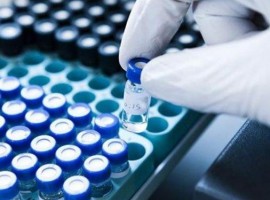 Logistics
While Astral Aviation will be a new Full Member, Bombelli Airport Equipment will come on board as an Associate Partner.