Peach Aviation to become first low cost carrier in Japan to operate A320neo
Nov 24, 2016: Japan's Peach Aviation has signed a firm order with Airbus for the purchase of 10 A320neo and three A320ceo. The newly-ordered aircraft will join an existing A320 Family fleet at Peach currently comprising 18 A320ceo and another two on order. With the addition of the A320neo, the airline will become the first […]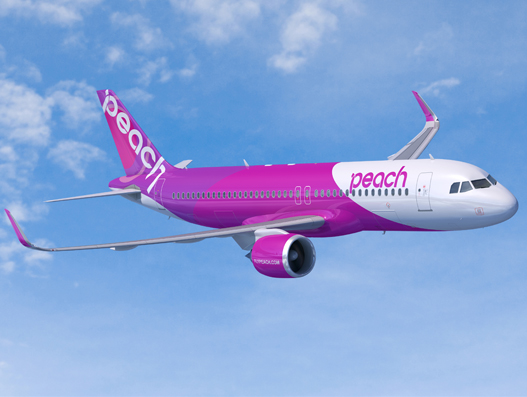 Nov 24, 2016: Japan's Peach Aviation has signed a firm order with Airbus for the purchase of 10 A320neo and three A320ceo.
The newly-ordered aircraft will join an existing A320 Family fleet at Peach currently comprising 18 A320ceo and another two on order. With the addition of the A320neo, the airline will become the first low cost carrier (LCC) in Japan to operate the latest member of the popular A320 Family.
The order was announced at a signing ceremony in Tokyo, attended by Shinichi Inoue, managing director and CEO, Peach Aviation and Fabrice Brégier, president and CEO, Airbus.
"Our A320 fleet is growing as our route network expands, not only in the domestic market but also to various Asian cities," said Inoue.
"By introducing the A320neo to our fleet we will enhance even further our profitability while continuing to offer our passengers greater comfort with 18-inch wide seats."
"We are pleased that Peach Aviation has placed this additional order for the A320 Family," said Brégier.
"This further strengthens the position of the A320 Family as the preferred choice of airlines in the low cost sector in Japan."
The A320 Family is the world's best-selling single aisle product line. To date, the Family has won about 12,800 orders and more than 7,250 aircraft have been delivered to some 400 customers and operators worldwide.
The A320neo Family incorporates the latest engines and aerodynamic enhancements, delivering more than 15 percent in fuel savings per seat. These features have seen the A320neo Family capture a market share of over 60 per cent in its category, with about 4,800 orders received since its launch in 2010 from 88 customers, including Peach Aviation.