PayCargo, Nexshore to unveil new payment solution at IATA's ONE Record Hackathon
PayCargo and Nexshore have developed the first integrated payment solution for the ONE Record initiative, which they will demonstrate at the International Air Transport Association (IATA)'s ONE Record Hackathon next week.
Users will be able to make and take payments online using different payment options and will benefit from other features such as account reports and refund assistance as part of the ONE Record single solution initiative.
The system will be showcased on the first day of IATA's Hackathon, which will include a PayCargo Challenge for teams to design a payment-focused solution using new fintech ideas and harnessing the power of Application Programming Interface (API).
"One of the objectives of ONE Record is to create opportunities for new value-added services as part of the much-needed push for the industry to fully digitize," said Lionel van der Walt, President and chief executive officer, of The Americas for PayCargo. He added, "Our payment system delivers just that, adding an important link to the digital chain, which will bring cost savings and expedite cargo release, keeping freight moving."
ONE Record is a standard for data sharing and creates a single record view of an air cargo shipment. The standard is based on mature data sharing technologies that are aligned with the best practices used by leading airlines, making it directly accessible to IT teams and service providers such as PayCargo and Nexshore.
"Given our long-standing background in logistics and fintech, Nexshore recognized that ONE Record did not have to be limited to a platform for just air cargo operations," said Pramod Rao, CEO at Nexshore."One of the innovations we wanted to bring to the market was to unlock the initiative's potential to support modern payment systems.The air cargo industry will benefit from working effectively within all processes, from quote-and-book and making payments, to track and trace, settling claims and duty payments to Customs. PayCargo was a natural choice of partner to help deliver a single system with integrated payments for ONE Record users," he added. 
The third edition of its Hackathon will be held virtually for the first time, 11-13 September, and PayCargo is sponsoring one of the hack events. The 28-hour long competition will gather developers from across the globe to work on innovative solutions enhancing the air cargo supply chain.
"The Hackathon promises to bring multitalented individuals together to move towards a common goal of improving, not only the ONE Record specification, but also the air freight industry as a whole, and help to bring that future to life," said Monty Clark, president at Nexshore. He added, "I am looking forward to being part of an air cargo family that is embracing new challenges at the Hackathon."  
Doug Schmidt, chief technology officer at PayCargo and on the IATA Hackathon judging panel, believes the virtual event will encourage new ways of problem solving for a cargo space that is "rapidly embracing a digital future".
"Nexshore are innovators forging ahead with ONE Record, which is a perfect fit for us," said Schmidt, adding, "We are always looking for fresh ideas and energy and by supporting the Hackathon we are accelerating new initiatives."
Henk Mulder, IATA head of digital cargo, added: "The experience of a global community of developers coming together to create something new is an annual highlight.
"I can't wait to see new solutions and apps that can genuinely change the way cargo airlines do business," he added.
You may also like:-
---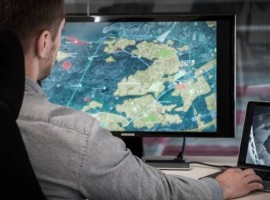 Drones
With a focus on regions with long response times, Everdrone expects to reach more than 100,000 residents in 2021 with the service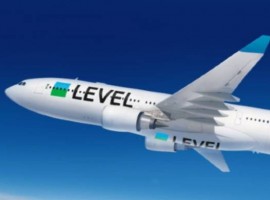 Aviation
Historically, this route has seen transit of mangoes, berries, minerals, leather products, veterinary equipment and footwear, and will offer forwarders additional access to Europe.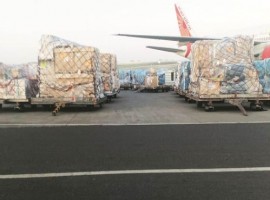 Air Cargo
India's Chhatrapati Shivaji Maharaj International Airport (CSMIA) has witnessed movement of 72000 tonnes of general cargo in the April-August period.