PANYNJ registers dip in H1 cargo volume for the first time since H1 2016
Aug 29, 2019: Cargo volumes handled by the administered airports of Port Authority of New York and New Jersey (PANYNJ) decreased by 1.8 percent year-on-year, for the first half of 2019. A decline of 20,423 tonnes in total cargo volume was recorded, according to traffic figures released by PANYNJ. The airports witnessed decline for the […]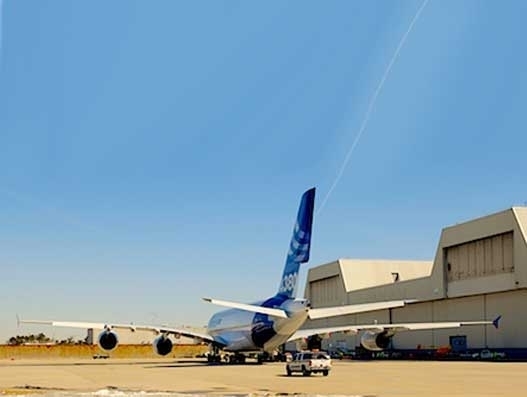 Aug 29, 2019: Cargo volumes handled by the administered airports of Port Authority of New York and New Jersey (PANYNJ) decreased by 1.8 percent year-on-year, for the first half of 2019.
A decline of 20,423 tonnes in total cargo volume was recorded, according to traffic figures released by PANYNJ.
The airports witnessed decline for the first time since a 1.2 percent slump recorded in the first half of 2016.
While the domestic cargo climbed 7 percent year-on-year, the international buy ambien online overnight sector, that represents over 60 percent of the region's total cargo traffic, registered a dip of 6.7 percent, compared to the same period last year.
The region's total air passenger traffic achieved a record of 68.222 million travelers for the first six months of 2019 (+1.910 million passengers, up 2.9 percent), despite June's 0.3 percent dip.
The company attributes the gains to a strong first quarter.
The domestic segment set the pace with 1.010 million added passengers (+2.4 percent). With domestic seats up a modest 0.6 percent, carriers experienced fuller airplanes.
The international sector, too, achieved a new high of 24.535 million passenger, an increase of 3.8 percent, compared to same period last year. Carriers grew international seats by 2.9 percent, resulting in higher load factors.
Outlook
For the passenger sector, the company says that the 2.9 percent growth rate achieved during the first six months supports its cautiously optimistic outlook of new records for total, domestic and international air travelers in 2019.
While for the cargo sector, the company believes that the contraction in cargo volume in first half, the potential for an escalation of the US-China trade dispute, and HIS Markit's anticipated slowdown in US economic growth, suggests that the 1.6 percent expected cargo growth for 2019 might be too optimistic.
Domestic Passengers by Airport, in thousands
(January-June 2018 and 2019 Actual, and 2019 Forecast)
| | | | |
| --- | --- | --- | --- |
| | 2018 Actual | 2019 Actual | 2019 Fcst |
| EWR | 22,262 | 22,465 | 22,838 |
| JFK | 29,281 | 30,465 | 30,151 |
| LGA | 14,463 | 15,013 | 14,666 |
| SWF | 307 | 278 | 326 |
| Region | 66,312 | 68,221 | 67,981 |
Domestic and International Cargo Tons by Airport
(January-June 2018 and 2019 Actual, and 2019 Forecast)
| | | | |
| --- | --- | --- | --- |
| | 2018 Actual | 2019 Actual | 2019 Fcst |
| EWR | 406,908 | 405,571 | 412,895 |
| JFK | 690,633 | 671,817 | 700,547 |
| LGA | 2,888 | 2,918 | 3,070 |
| SWF | 11,083 | 10,783 | 11,108 |
| Region | 1,111,512 | 1,091,089 | 1,127,620 |
JFK: John F Kennedy International Airport
EWR: Newark Liberty International Airport
LGA: LaGuardia Airport
SWF: New York Stewart International Airport