PANYNJ enhances movement of cargo by rail outside New York-New Jersey region
Jan 10, 2019: On Monday, Port Authority of New York and New Jersey announced the opening of major new expansion of the rail network serving the Port of New York and New Jersey. The authority informs that the opening of new rail facility will advance five-year strategic goal to handle more than 900,000 rail lifts […]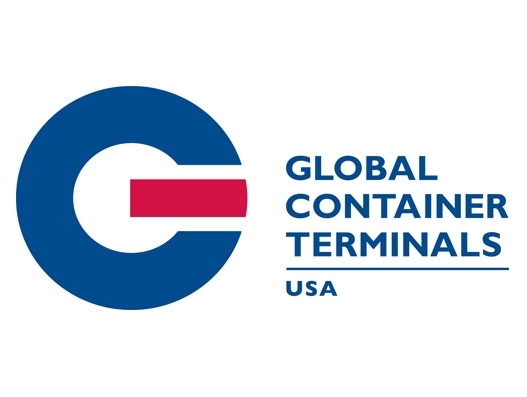 Jan 10, 2019: On Monday, Port Authority of New York and New Jersey announced the opening of major new expansion of the rail network serving the Port of New York and New Jersey.
The authority informs that the opening of new rail facility will advance five-year strategic goal to handle more than 900,000 rail lifts a year, the equivalent of 1.5 million fewer truck trips on local highways.
The authority adds, "This expansion will reduce congestion and emissions and get goods to their final destination more efficiently and at lower cost."
The initial phase of the ExpressRail Port Jersey intermodal facility, which began service on January 7, consists of four tracks designed for active loading and unloading of cargo from the GCT Bayonne terminal that connect to a lead track to and from the main freight rail network. It also consists of two high-efficiency, all-electric, regenerative powered, widespan, dual cantilevered, rail mounted gantry cranes featuring LED lighting to load and unload containers in the intermodal yard. By the middle of this year, the facility will be fully built out to 9,600 linear feet of an eight-track working pad, two lead tracks, as well as additional support and train storage track.
The intermodal facility will help support the port's cargo growth and have an annual capacity of 250,000 container lifts. It will connect the GCT Bayonne terminal to CSX and Norfolk Southern' s extensive rail network, allowing shippers to efficiently and seamlessly transfer their cargo from ship to rail; and reach key inland markets in the Midwest, New England and elsewhere in a timely manner.
"Given the highly competitive nature of the port business, we need to assure shippers that we have best-in-class infrastructure and service in place to meet growing demand and to allow cargo to be moved in a smooth, efficient, timely and environmentally friendly manner to wherever its final destination may be," said Kevin O'Toole, chairman, Port Authority.
"With more than 75 percent of the vessels arriving in the Port of New York and New Jersey as their first call, an efficient rail cargo system can deliver cargo to an inland destination before the vessel reaches the next US port, making our port a far more attractive destination for shippers. This project, and others we are doing throughout the Port of New York and New Jersey, will ensure that we maintain our competitive edge and continue our longstanding designation as the leading port of choice on the East Coast."