Panasonic selects GEFCO France to distribute heating, cooling products
Following a call for tender at the end of 2019, Panasonic awarded a two-year contract for delivering the products from Panasonic's Aircon division.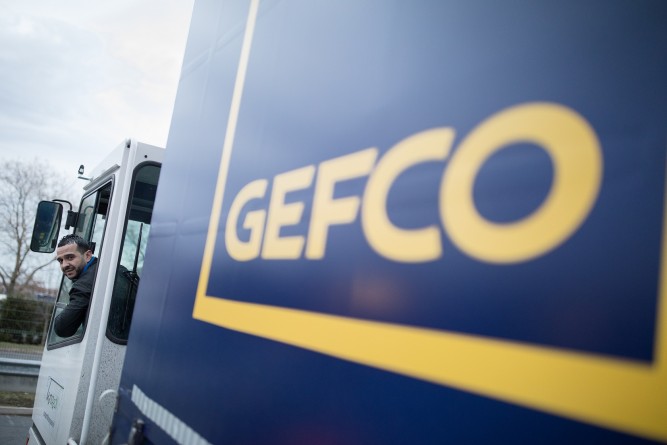 Panasonic has selected GEFCO France, a subsidiary of GEFCO, a multimodal supply-chain solutions and European automotive logistics provider, to distribute its heating and cooling products. GEFCO France met Panasonic's need for flexibility and reliability through tailored services, including a last-mile delivery solution and daily updates. Following a call for tender at the end of 2019, Panasonic awarded GEFCO France a two-year contract for delivering products from Panasonic's Aircon division specialised in heating and cooling equipment. Since September 2020, GEFCO has managed daily deliveries to France, as well as a number of customers in Belgium and the rest of Europe.
Collected at the Satolas-et-Bonce warehousing platform in the Isère department of France, these products are processed by volume: either on grouped pallets through GEFCO's Vénissieux (Rhône) platform, which was recently expanded and modernised to manage high-volumes of logistics flows, or as less-than-truckload (LTL) and full-truckload (FTL) consignments delivered directly to Panasonic's installation, retail and wholesale customers.
In addition, GEFCO has proposed additional services to manage regular less voluminous orders (one or two pallets) requiring direct deliveries to the building site. The logistics company is also implementing a last-mile solution, providing dedicated transport for fixed-schedule deliveries from a GEFCO agency.
A dedicated IT system to monitor flows
With the heating and cooling market growing constantly over the last few years, meeting customer deadlines and securing flows for these high-value products were two major criteria in Panasonic's choice of logistics partner. For maximum visibility, GEFCO proposed a range of services including tracking and proof of delivery. To ensure optimal flow management and customer satisfaction, the company has also set up a dedicated control tower at its Vénissieux platform for day-to-day operations monitoring and optimal coordination.
Yvon Pasquiou, sales and marketing director at GEFCO France, commented, "We're proud that Panasonic, a recognised leader in the electronics sector, has trusted us to deliver their heating and cooling products. This partnership is another example of GEFCO going the extra mile to cooperate with customers. True to our 'Partners, unlimited' motto, we build on our expertise in complex supply chains to develop high-value solutions that meet our customers' needs."
Xavier Dupeyrot, supply chain country manager at Panasonic, said, "Our priority is to satisfy our customers through reliable on-time deliveries that meet Panasonic's standards of excellence. With a tailored solution for handling all our orders, whatever their size, and new value-added services for delivery tracking, GEFCO's offer met all our criteria."