Panalpina's single warehouse management system vital to growing business
<p style="text-align: justify;">Feb 15, 2017: Panalpina has achieved another milestone in the roll-out of its single warehouse management system (WMS) JDA across all of its logistics facilities around the world. Recently, the 50<sup>th</sup> site went live with JDA WMS in Lyon, France. Shortly before that, JDA WMS was implemented at two facilities in the USA and […]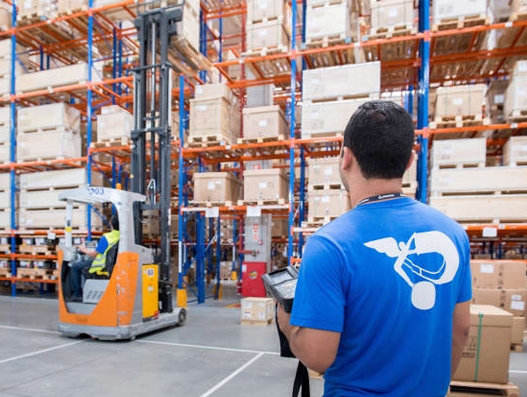 Feb 15, 2017: Panalpina has achieved another milestone in the roll-out of its single warehouse management system (WMS) JDA across all of its logistics facilities around the world. Recently, the 50th site went live with JDA WMS in Lyon, France. Shortly before that, JDA WMS was implemented at two facilities in the USA and Belgium. These sites in Newtown (Connecticut) and Brussels are part of a global distribution network for the healthcare customer IBA. The speedy implementation at more sites including Singapore will follow soon.
"We've come a long way since 2012 when we decided to implement one standard warehouse management system for our roughly 90 facilities globally. Lyon in France marked the 50th site to go live with JDA WMS, so we are more than half way there," says Mike Wilson, global head of Logistics and Manufacturing at Panalpina. "The speed at which we can implement JDA WMS at an existing or new site, combined with the increasing interconnection of those sites and the powerful functionalities of the system, allow us to efficiently grow our business. IBA is a perfect example of this."
Panalpina offers comprehensive value-added warehousing and global transportation services to medical device company IBA from its brand-new hub at Brussels Airport. Additional Panalpina facilities in Newtown (Connecticut) and Singapore act as regional distribution centers for IBA. Newtown has been running on JDA WMS since last November, Brussels followed suit in December and Singapore will join by March. Panalpina developed its own rapid deployment model for JDA WMS in order to offer customers like IBA a standardized approach and consistent implementation process across the globe. Additional distribution centers for IBA that would also run on JDA WMS are now being considered for Japan, China, Russia and Argentina.
IBA, short for Ion Beam Application S.A., relies on Panalpina for the installation and maintenance of a growing number of proton therapy cancer centers across the world. The company has very diverse transportation needs where quality service and short lead-times are crucial. This can, for example, be an air freight shipment for a small urgently needed spare part in order to keep downtime of a proton therapy device at a minimum. Panalpina's 24/7 emergency set-up and the use of JDA WMS ensure that spare parts are picked, packed and shipped in the fastest and most effective way possible.