Panalpina Q1 profits improve despite challenging market
April 18, 2019: Panalpina, the supply chain giant that has been much in news after DSV planned to take over the company, has reported an EBIT of CHF 28.1 million and a consolidated profit of CHF 19.2 million, in the first quarter of 2019. EBIT and consolidated profit increased year-on-year by 15 percent and 16 […]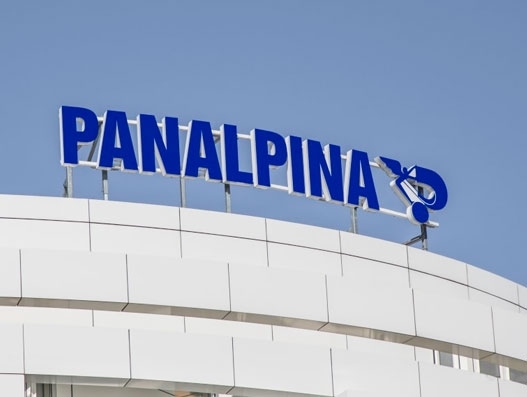 April 18, 2019: Panalpina, the supply chain giant that has been much in news after DSV planned to take over the company, has reported an EBIT of CHF 28.1 million and a consolidated profit of CHF 19.2 million, in the first quarter of 2019.
EBIT and consolidated profit increased year-on-year by 15 percent and 16 percent respectively.
The consolidated profit increased from CHF 16.6 million to CHF 19.2 million. However, the gross profit decreased 3 percent to CHF 358.1 million.
The air freight volumes increased 8 percent in the first quarter of 2019. Overall gross profit decreased to CHF 173.1 million and EBIT in air freight decreased from CHF 26.9 million to CHF 24.9 million.
On the other hand, ocean freight volumes saw 3 percent year-on-year drop. The gross profit was CHF 102.9 million, compared to CHF 108.9 million in 2018. For the first quarter of 2019, Ocean Freight recorded an EBIT of CHF 0.3 million, compared to a loss of CHF 5.8 million a year before.
The Logistics division also saw decrease in gross profit as well as EBIT. EBIT reached CHF 2.9 million for the first three months of 2019, compared to CHF 3.4 million for the same period of last year. Whereas, the gross profit decreased 2 percent to CHF 82.1 million year-on-year.
Stefan Karlen, CEO, Panalpina said: "We improved profitability despite a challenging market environment and during a time when considerable management resources were absorbed by the M&A topic. This demonstrates the underlying quality and strength of our organization."
"Since the news of DSV taking over Panalpina broke, circumstances have changed. To give any sort of outlook is not only more challenging than ever before, but also constrained by legal restrictions," says Karlen.
"However, Panalpina continues to conduct business as usual. We have continued to win new business after the transaction was announced and we are determined to keep doing so in the weeks and months ahead. We are competing in the market with our strong brand, great capabilities and solid service offering, supporting our customers by providing them with tailored solutions that create value for them. This is our commitment and obligation for the rest of the year."