Panalpina expands Nairobi cold chain facility at Jomo Kenyatta Airport
Dec 03, 2018: Logistics services provider Panalpina has expanded its presence in Kenya by doubling its cold storage space at Nairobi's Jomo Kenyatta Airport to enable improved services for its perishables customers in and out of the country. Panalpina informs, "The facilities have been expanded by 1,500 square meters. This set-up is unique within Nairobi's […]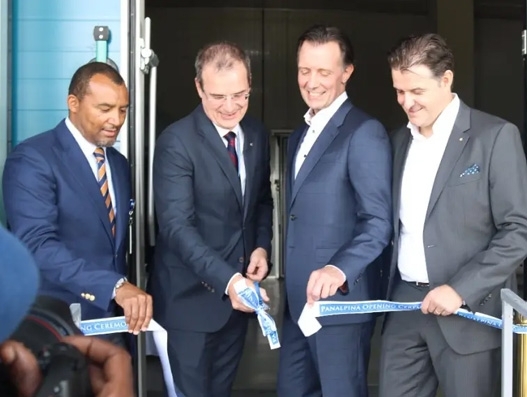 Dec 03, 2018: Logistics services provider Panalpina has expanded its presence in Kenya by doubling its cold storage space at Nairobi's Jomo Kenyatta Airport to enable improved services for its perishables customers in and out of the country.
Panalpina informs, "The facilities have been expanded by 1,500 square meters. This set-up is unique within Nairobi's Jomo Kenyatta International Airport, as it is the only one with dedicated loading bays for skidded or palletized cargo and with separate cold rooms to manage specific temperature requirements for products such as cuttings."
As Panalpina continues to invest in the perishable sector, Kenyan products are becoming more prominent in existing (mostly European) markets, but also in new ones, for example in Asia-Pacific.
Today, Panalpina flies most of Kenya's premium perishables out of the country. Panalpina aims to grow its business in Kenya from the current 65,000 tonnes of flowers, fruits, and vegetables it moves, to more than 80,000 by 2020.