Panalpina airfreight grows in line with market rate in Q3 2018
Oct 29, 2018: Freight forwarder Panalpina sees increase in profits in the first nine months of 2018 as compared to the same period last year.
The group gross profit increased nine percent to CHF 1,116.2 million (YTD 2017: CHF 1,024.8 million), while the consolidated profit increased from CHF 48.4 million to CHF 51.0 million. EBIT reached CHF 83.2 million compared to CHF 72.1 million a year before and the EBIT-to-gross-profit margin stood at 7.5 percent up from 7.0 percent.
Stefan Karlen, CEO, Panalpina said: "The macroeconomic uncertainties of the third quarter resulted in air and ocean freight markets that were not as strong as predicted. We saw a market where ocean freight peak season was weaker than anticipated. The air freight rates went up, which impacted our margins as expected. In all, we have stood our ground in a very volatile environment."
Air freight volumes grew 4 percent in line with estimated market growth of 4 percent, while ocean freight volumes decreased by 2 percent year-on-year, compared to an estimated market growth of approximately 3 percent.
The company informs that EBIT-to-gross-profit margin from the air freight division came in at 15.1 percent compared to 15.2 percent a year before. However, ocean freight made an EBIT loss of CHF 5.3 million, comparable with the loss of CHF 5.5 million in 2017.
In Logistics, gross profit increased 4 percent to CHF 254.2 million year-on-year (YTD 2017: CHF 245.4 million). Logistics posted an EBIT of CHF 8.3 million for the first nine months of 2018, compared to CHF 8.1 million for the same period last year.
"Due to macroeconomic and political uncertainties, it is challenging to accurately predict the dynamics of the air freight peak season and the impact on rates and volumes this year, but we have prepared meticulously, securing capacity for our customers and ensuring readiness on the ground at strategic airports. In ocean freight, we expect fairly strong flows into the USA, but otherwise moderate market growth globally and our focus remains on unit profitability improvement," says Karlen.
"The volatile freight forwarding environment is a constant reminder that we need to do everything in our control to continue to build an organization that is fit for sustainable, profitable growth."

You may also like:-
---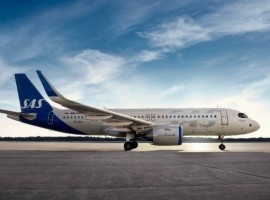 Air Cargo
Logistics
The IATA appointed independent assessment focuses on the quality assurance processes, operational and technical innovation, risk management, and the preservation of all relevant shipment data along the entire logistics chain.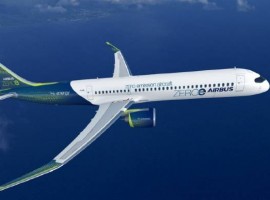 Aviation
In order to tackle these challenges, airports will require significant hydrogen transport and refueling infrastructure to meet the needs of day-to-day operations.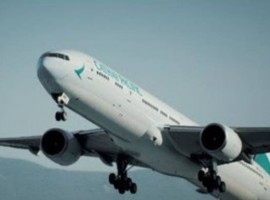 Air Cargo
Flight CX8800 will be operated by a reconfigured Boeing 777-300ER passenger aircraft instead of Cathay Pacific's go-to ultra-long-haul freighter, the Boeing 747-8.