Palletways expands its services in Europe with new £10m central hub in Germany
Jan 06, 2017: The Palletways Group, Europe's largest provider of express pallet delivery services, has invested in a new a new £10m international hub in Knüllwald, central Germany.
The investment is in response to the increasing volumes currently handled by 56 German members in the Palletways network.
The new 50,000 m² site includes a 7,300m² transhipment hall, parking and infrastructure, which will upgrade services from the existing hub in Homberg, triple the delivery capacity across the region, and increase productivity by 10 percent across Europe.
Palletways has also reserved space at the site for another, almost equally large, area to accommodate future growth and create storage capacity for fulfilment services.
The new hub will offer significant benefits to the 20 European countries that it will help to serve. These include: daily connections between Germany and UK; significantly improved premium services from Germany to Benelux and improved international services.
The new hub also provides the core Palletways service centre drop off and collection services for delivery of goods across Europe, backed by state of the art operational processes, modern barcode scanning system and mechanical handling equipment.
Dave Walmsley, managing director of Palletways UK, said, "This strategic investment is a key part of our strategy to maintain our position as the number one pallet network in the UK and Europe.
"The new hub offers an outstanding improvement to our European connections for our UK customers. In-bound and outbound volumes between the UK and Germany will move across our pan European network faster and more efficiently than before, which presents the opportunity for us to improve our customer service even further.
"The new hub will be supported by our pan-European IT platform and central customer service operation in Germany to ensure we provide the best possible customer experience."
James Wilson, Palletways Group chief executive, added, "Our European network has experienced significant and continuous growth over the last decade, which has enabled us to grow organically. This year alone we've added three new hubs to our network, including Lyon and Montpellier. We are also investing in award winning IT systems and enhanced infrastructure to offer the best service possible for our members and customers."
Palletways' pan-European network is growing at a substantial rate.
You may also like:-
---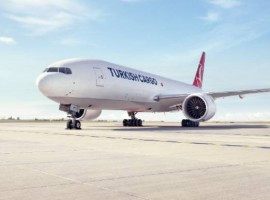 Air Cargo
Continuing its technological investments, the software reduces the error rate at its business processes as well as the costs while improving the employee productivity among other aspects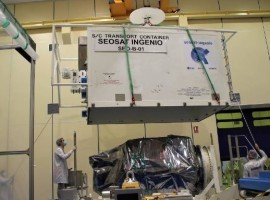 Aviation
SEOSAT-Ingenio is the first Spanish satellite with optical technology, developed primarily by the Spanish space industry led by Airbus in Spain as the prime contractor.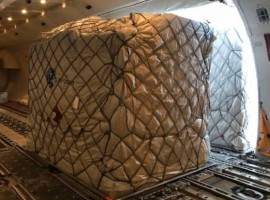 Logistics
Weekly direct flights will depart from Shanghai (PVG) every Monday and from Amsterdam (AMS) each Sunday to service for a post-COVID resurgence in demand during what is traditionally a fourth quarter peak season.