FROM MAGAZINE : P2F conversions to boost air cargo industry
The growth in e-commerce has led to express delivery services to drive bullish growth forecasts for air freight industry. The rapidly expanding industry has increased the demand for freighters, particularly passenger-to-freighter conversions.
Shalini Nair
The air freight industry has been witnessing passenger-to-freighter (P2F) conversion as a game changer in the recent years. The conversion is carried out to extend the economic life of an aircraft when it almost reaches a certain age and has completed its useful operational service as passenger aircraft. Converted freighters are more economical and gain same amount of revenue, which a company prefers to invest in without using an expensive production freighter.
It has been observed that e-commerce is pushing the demand for express deliveries to record levels worldwide year-on-year. The typical overnight services at relatively low utilisation and regional operational profiles are basically only justifying converted freighters - simply for cost reasons. The lower overall ramp cost of converted freighters are the major advantage over new built aircraft and best burn efficiency are not the major driver in this particular business equation.
However, 2017-18 is becoming a significant year for conversion companies. The rapidly expanding online retail industry is leading to the increased demand for freighters, particularly for efficient and reliable standard-body freighters like the 737-800 and 767-300 Boeing converted freighters. However, Boeing forecasts that over the next 20 years, 1,100 standard-body freighter conversions will be required to meet market demand. Demand for newer generation standard-body freighters is especially strong in many of the world's emerging markets, which are experiencing rapid growth in express cargo and new domestic cargo networks.
A330 P2F conversion by EFW for DHL  (Courtesy: EFW)
Boeing forecasts in their Current Market Outlook 2017-2036, that the freighter market will require 2,480 additional freighters (1,560 conversions and 920 new) with Airbus predicting in their Global Market Forecast 2017-2036 that an additional 1,950 freighters (1,218 conversions and 732 new) will be needed.
Commenting on the current demand of freighters in the market, Thomas Centner, director- sales aircraft conversion, Elbe Flugzeugwerke GmbH (EFW), said,  "After a long replacement wave for 727, 737 classics and ageing 757 with newer 737-300/400 during the past years, and younger 757 new generation Boeing 737NG and Airbus A320/A321P2F will receive certification until 2020. In parallel to the slow demand for medium wide-body conversions after the financial crisis has ended, the demand is constantly picking up. After the successful A300-600P2F came to an end for feedstock reasons, the 767-300 conversion took over some market share. Hence, A330P2F will provide the right solution for express and e-commerce as it provides the volume which the market is asking for. We very much regard the business model evolution into hub and spoke operations in Asia, especially in China, as a huge driver for future growth into medium wide-body freighters."
On a revamp mode
The conversion is a major revamp carried out on the passenger aircraft with change in configuration, adapting it to new market, structural modifications, installation of specific systems for new missions and amendment in type certification. Passenger-to-freighter conversions have to fulfill the same job as dedicated freighters would have to do. Therefore, freighter modifications are often a lot of work, but in the end still far cheaper than comparable to new built solutions (if they are even available).
In the narrow-body market the answer is simple: there are only conversions available. The medium wide-body segment offers both new-built and converted which is often an individual business case decisions mainly based on utilization and feedstock considerations. Long-range wide-body freighters today are mostly new built freighters.
Robert T Convey, senior VP - sales & marketing, Aeronautical Engineers Inc (AEI), said, "The conversion of older aircraft to freighter configuration is focused mainly on narrow-body and medium wide-body aircraft. The ramp price and utilization play a large role in the aircraft to be converted and which will be newly purchased. Narrow-body freighters see very little utilization, usually four hours a night and five nights a week. This drives operator to seek out the least expensive freighter where its age, fuel efficiency and condition doesn't act as a barrier. On the other hand, wide-body aircraft fly 15-17 hours a day and seven days a week.  Here, operators seek out the most fuel efficient and reliable freighters possible which drives them to the original equipment manufacturer (OEM) for the latest technology."
Speaking on how converted freighters have helped in DHL Express Asia Pacific's business, Sean Wall, executive VP, network operations and aviation, said, "Rising income levels and internet access have powered a veritable e-commerce revolution in Asia's cross-border trade. Yet there is immense upside despite the amount of growth so far. The new A330-300s will provide the cost-efficiency and high-volume capacity carrying more than 20 percent extra cargo than other mid-range cargo aircraft needed for businesses to take advantage of these intra-Asian opportunities."
Last year, DHL Express has received A330-300 with a gross payload of 61 metric tonnes. It provides additional high-volume, lower-density capacity, catering specifically to regional e-commerce activity, which accounted for 40 percent of global e-commerce sales in 2017.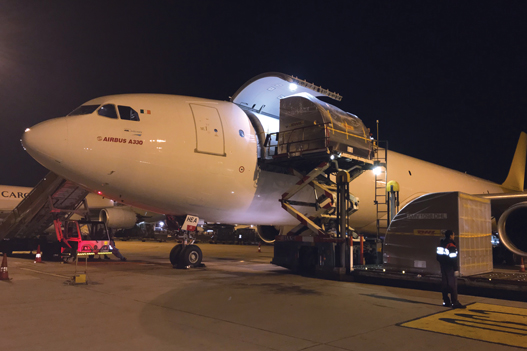 A tie between main-deck and belly
The unique fuselage size of the A330 family over the 767 and the A320 family over the 737 & 757 are one of the major advantages. For instance, A330P2F is capable to accommodate about 10 percent more volume each side-by-side position on the main deck. In addition, A330 can carry industry standard LD3 containers side-by-side on the lower deck. Both features are making the A330P2F in total roughly 23 percent bigger than 767-300 freighters.
While responding on whether the main-deck or belly which has more positive response, George Alabi, regional director, product marketing, Boeing, said, "There are efficiency advantages to the main-deck freighter design. Currently, there are approximately 630 standard-body freighters that are based on Boeing single-aisle airplane platforms (727, 737, 757, DC-8/9, MD-80). Operators of these freighters are able to use the lower lobe volume with bulk cargo. Main deck freighters continue to carry more than 50 percent of the cargo versus passenger lower hold cargo."
Similarly, Convey opined that the belly freight has steadily increased over the years and makes up a little less than half the freight hauled on long routes.
At Frankfurt airport, 62 percent of freight volumes are shipped as main-deck cargo and 38 percent in the lower decks of the aircraft. The new conversions will be A330P2Fs, replacing older B757P2Fs, A300P2Fs and MD11P2Fs on medium- and long-haul routes. Felix Kreutel, senior VP - cargo development & management, Fraport AG, revealed, "Converted freighters are operating on long-haul services (B747BCFs, MD11P2Fs) and as integrator flights (B757P2Fs, MD11P2Fs, A300P2Fs, B767P2Fs).  Due to the fact that trucking services are widely available at relatively low cost, intra-European local and long haul connecting air freight mainly travel on the road. You can reach most European cities and industrial centers within a day/night so a narrow-body factory-built or converted freighter is not really competitive to trucking on the pricing side."
Dubai Airports' Faisal Al Mulla, director, cargo business management opines that in Dubai belly-hold has always been the more significant contributor to cargo volumes.
The new Airbus A330-200/-300P2F medium wide-body and A320/A321P2F narrow-body conversion programmes are challenging the domination of Boeing. Large fleets of ageing Airbus passenger aircraft are becoming available soon for replacement which is opening the unique chance to utilise those very successful aircraft in the second life as freighters. Summarised, it is obvious that the Airbus A330-200/-300P2F and the A320/A321P2F offering is providing a highly attractive package for many carriers with a very good chance to change old business traditions.
Centner revealed, "The A320/A321P2F family can offer a containerised lower deck for the first time in the narrow-body freighter segment. The industry standard LD3-45 containers are widely used in many markets and are capable to reduce turnaround times, damages and manpower required on ground. A containerised belly can uplift the usability of existing aircraft volume and increase the quality of service especially under rough environmental conditions such as snow, heat and rain in all regions in the world, so lower deck containers can dramatically reduce the damage risk of highly valued express goods. Express companies and forwarders have been delighted about this unique feature offered by A320/A321P2F."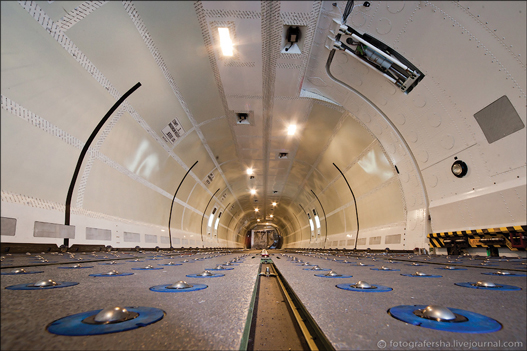 Future move
Boeing expects continued market demand for their converted freighters. It has received 45 orders and commitments from seven customers for the 737-800BCF and up to 47 orders for the 767-300BCF. They have delivered twenty five 767-300BCFs as of April 2018 and delivered their first 737-800BCF on April 19, 2018. It continues to experience strong demand for the 737-800BCF and 767-300BCF with ongoing discussions between interested airlines and leasing companies.
AEI has several narrow-body orders.  It has programmes for the 737-300SF, 737-400SF, MD80SF, 737-800SF.  IAI has programmes for 737-700SF, 737-300SF and Precision Aviation Group for 757-200.
Besides Boeing solutions, EFW has A320P2F, A321P2F (both at launching process) and A330-200P2F/300P2F (certified).
Commenting on the industry developments, Alabi said, "We continuously evaluate the air cargo market to offer solutions that provide more value for our customers. Boeing's family of new and converted freighters is available to support our customers' needs. Boeing refers to freighters that carry less than 50 tonnes of payload as standard-body freighters. We think it is about value - Boeing provides a total solution for customers. Customers prefer Boeing converted freighters for three main reasons: to benefit from Boeing's OEM expertise, to have access to full and cost-effective Boeing support and to simplify regulatory acceptance in countries around the world."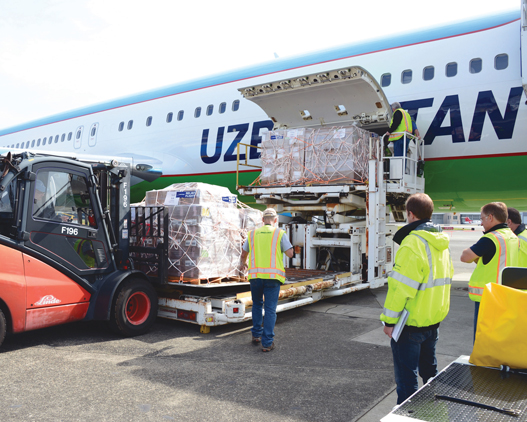 Collaborations
Boeing is engaging with partners around the globe to deliver more value to their customers. The 737-800BCF, for example, is converted in China by Boeing Shanghai Aviation Services (BSAS) and Taikoo (Shandong) Aircraft Engineering Co Ltd (STATECO).
AEI has a large customer base committed to their programmes. These customers are both leasing companies and airlines that contribute more than 50 percent of business. It will be providing additional freighter for Vx Capital Partner, which will be its 23rd B737-400SF. The aircraft will commence modification in June 2018 and will be redelivered to Vx in October 2018. AEI has signed a contract to provide Mexico-based Aeronaves TSM with a fourth CRJ200 SF freighter conversion. The delivery is scheduled for October 2018.
EFW has partnered with ST Aerospace to develop A330P2F. The A320/A321P2F was a logical next step with the intention to offer a complete family of freighters in the Airbus ecosystem. It has secured a launch contract from Vallair Solutions Sàrl (Vallair) for its A321 P2F conversion solution. EFW will convert ten A321-200 passenger aircraft to a 14-pallet cargo configuration for Vallair. The first aircraft will be inducted in the last quarter of 2018, scheduled for redelivery by the end of 2019.
Cargo Aircraft Management (CAM), a subsidiary of Air Transport Services Group (ATSG) has placed orders for three additional 767-300 aircraft for freighter conversion. It is in addition to the eight already slated for conversion and deployment to be done this year.
Similarly, Royal Air Maroc (RAM) Cargo has expanded its fleet with a new Boeing B767-300 freighter which has a capacity of 45 tonnes. It will be offering three new products viz. pharma, live animals and outsize cargo for oversized shipments.
In future, we can benefit from the huge potential with relatively young Boeing 737NG and Airbus A320, A321 and A330 fleets. However after the end of successful A300/A310P2F, the Boeing 757 and 767 conversions are supposed to dry out for age and feedstock supply reasons as well. This is a fact sooner or later, and the demand can only be compensated by the younger Airbus alternatives. Indeed it will be very interesting to see how the next new generation conversions will look like in 15 to 20 years from now if we look at the all the composite design challenges.