Orlando Melbourne Airport sees 3.2 percent increase in passenger traffic
<p dir="ltr" style="text-align: justify;">Mar 27, 2017: Orlando Melbourne Airport has witnessed 3.2 percent increase year to date in passenger traffic compared to the same period last year.</p> <p style="text-align: justify;">Airport passenger numbers for February 2017 alone rose 3.6 percent <a title="Orlando Melbourne International Airport" href="http://www.mlbair.com/" target="_blank" rel="noopener noreferrer">Orlando Melbourne International Airport</a> is one of the […]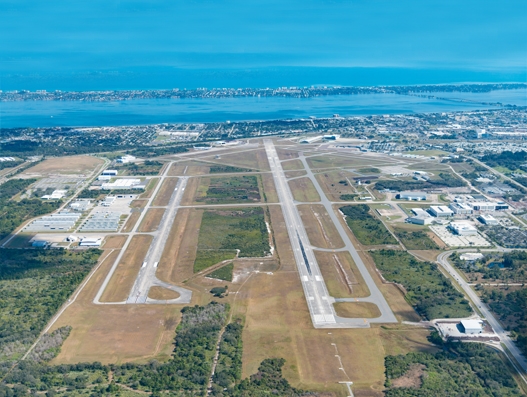 Mar 27, 2017: Orlando Melbourne Airport has witnessed 3.2 percent increase year to date in passenger traffic compared to the same period last year.
Airport passenger numbers for February 2017 alone rose 3.6 percent Orlando Melbourne International Airport is one of the least expensive airports from an airline cost basis, and has the geographical advantage of being centrally located in the heart of Florida tourism. According to the Department of Transportation, passenger ticket prices are within $10 of flights from nearby MCO; an amount which is offset by car mileage costs and driving toll fees.
The information was released concurrent with Elite Airways announcement that it had chosen MLB to facilitate the airline's first international flight, projecting even more international routes to come.
"Airlines are realising the yield potential, otherwise known as profit, which MLB brings to their bottom line. This community is hungry for air service and we are delivering that service," said, Greg Donovan, AAE, airport executive director.
He added, "The recent publicity has brought a welcome spotlight on the airport's proximity to regional theme parks, resulting in an increase of airline interest in the potential of MLB as an alternative from which to operate passenger service."