FROM MAGAZINE: Online freight payment - changing the status quo
Lionel van der Walt joined PayCargo in May 2019 as its President and CEO for the Americas. He talks about how the company is helping global freight industry to reduce operating costs, grow profits, dramatically increase cash flow, and improve overall liquidity. What does the future looks like for the air cargo industry in the […]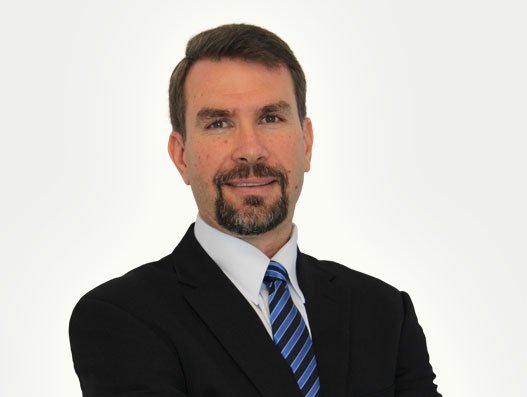 Lionel van der Walt joined PayCargo in May 2019 as its President and CEO for the Americas. He talks about how the company is helping global freight industry to reduce operating costs, grow profits, dramatically increase cash flow, and improve overall liquidity.
What does the future looks like for the air cargo industry in the rapidly evolving digital era?
PayCargo, a digital financial platform for moving money and vital remittance information between payers and vendors, thinks that the next generation, the Generation Z, of air cargo professionals has grown up in a world where digital technology is taken for granted. Therefore, they expect the air cargo industry to be on par with its peers. However, PayCargo strongly thinks that the pace of modernisation in air cargo industry is far from what is desired. If the air cargo industry has to keep pace with its peers, then it must rigorously follow a path of modernisation in every aspect of its business. PayCargo, according to its President and CEO for the Americas Lionel van der Walt, will be the fintech company for the air freight industry that will not only solve the problems but also attract the next generation talent.
"We have already witnessed first-hand how digital technology can transform the nature of freight – especially when it comes to the financial side of the business – and we can no longer say change is coming, it is already here," says Walt.
PayCargo now has a total of 18,678 payer users and 4,615 vendor users. In 2019 alone PayCargo added an additional 7,067 payers and 1,385 vendor users so far.
PayCargo began its online freight payment solutions for sea freight in 2009 but it was only in 2017 that it offered the same to air freight customers. Today PayCargo has an impressive list of air cargo customers that include carriers like Air France KLM Cargo, LAN Cargo, American Airlines Cargo, Singapore Airlines Cargo and Air Canada Cargo. From freight forwarders its customers include DB Schenker, DSV, CEVA, DHL, and Agility among many others.
"We are the only payment solution that is multimodal; where we don't touch the money, when payers pay, the money flows into an escrow account and from there to the vendors. This means that money is safe and secure; that is the reasons why we are so trusted," says Walt.
The company makes money by charging a transaction fee. It charges $5 per transaction. As for bigger players and high volume, PayCargo is open to negotiating a fee with the customers. Only the payers are charged the transaction fee and not the vendors.
Talking about the size of its business Walt said; "We processed $2 billion (ocean and air freight combined) in the last 12 months. If you talk about how big in terms of people, we want to keep it as small as possible. We are a fintech company so it has to be lean, fundamentally we are about technology and providing technology service to the industry." And Walt wants to double the revenue and he says he is confident of doing that. Most of that growth in the future, according to Walt, is going to come from the air freight sector.
Walt wants PayCargo to be the good long term fintech partner for the air cargo industry customers. Therefore, it is seriously looking at advanced digital technologies like big data, internet of things and blockchain.
"Blockchain is the big thing that is coming up. We are waiting to see how it is going to play out. We don't want to create a blockchain but we want to be the payment piece on every single blockchain that touches on our industry," he says. "Our teams are already working on it. We want to make sure that we do the right move in terms of blockchain. If we are going to partner with somebody then it has to be the right partner because only then that's going to make sense for our clients — vendors or payers. We are definitely, in the background, working on it and we are ready to move when the right opportunity comes. Within the next year you will see us doing something in blockchain," adds Walt.
This feature was originally published in STAT Trade Times' January 2020 issue.