Omni Air International largest contributor to ATSG revenue: Q2 2019 results
Aug 6, 2019: Aircraft leasing company Air Transport Services Group, Inc (ATSG) has reported a 64 percent increase in customer revenues for the quarter and six months ended June 30, 2019, as compared with the second quarter of 2018. Customer revenues were $334.6 million, up $131.0 million. The largest contributor to the year-over-year revenue gain […]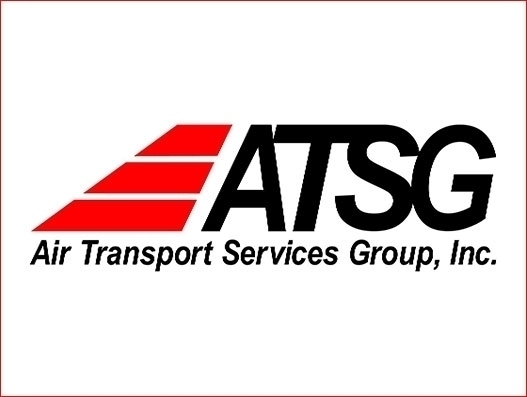 Aug 6, 2019: Aircraft leasing company Air Transport Services Group, Inc (ATSG) has reported a 64 percent increase in customer revenues for the quarter and six months ended June 30, 2019, as compared with the second quarter of 2018. Customer revenues were $334.6 million, up $131.0 million.
The largest contributor to the year-over-year revenue gain was Omni Air International, which ATSG acquired in November 2018. Contributions from Omni Air and from the increase in externally leased 767 freighters since June 2018 drove the majority of the Adjusted EBITDA increase, which was $104.8 million, up $35.0 million, or 50 percent.
While ATSG's principal business segments, aircraft leasing and air transport, reported higher revenues for the second quarter, the company now expects a 36 percent increase in Adjusted EBITDA in the second half versus a year ago, thanks to both increased flight operations and more leased aircraft in service.
The capital expenditures in the first half of 2019 included $159.0 million for the purchase of seven Boeing 767 aircraft, including three in the second quarter, and for freighter modification costs.
"In December 2018, ATSG agreed to lease ten more Boeing 767-300 converted freighters to Amazon, anticipating five deliveries in each of the next two years. At Amazon's request, we now expect to deliver them six 767 freighters this year, and the remaining four in 2020. The first of those six was delivered in June, the second in early July, and the third is due later this month. At the same time, we have agreed to lease four 767 freighters to United Parcel Service this year, starting in September," said Joe Hete, president and chief executive officer of ATSG.
ATSG continues to project that its Adjusted EBITDA will increase to $450 million in 2019 from $312 million in 2018. Apart from costs to prepare for heavier second-half flight schedules, ATSG expects aircraft lease transitioning costs to increase in the third quarter. As a result, more of the second-half Adjusted EBITDA growth is expected to occur in the fourth quarter than in the third quarter.
Capital expenditures are still projected to be approximately $475 million in 2019, principally to purchase and modify Boeing 767 aircraft for freighter deployments.
ATSG projects FAA approval by mid-2020 of the certificate application to produce a converted freighter variant of the Airbus A321-200. The company expects to invest $6 million in this joint venture with Precision Aircraft Solutions in the second half of 2019.
"Our growth investments are continuing to pay off in both revenue and cash flow in 2019, and will continue to do so in the years to come," Hete said.
"More than 80 percent of our 767 freighter fleet is deployed under long-term external leases, and our CMI, ACMI and charter flying will continue to grow through our key relationships with large commercial and government customers. Compared with air carriers with more payload-sensitive business models, the outlook for the e-commerce-driven regional air networks that drive our cash flow, remains very bright," added Hete.