Oman Air launches new daily flight from Muscat to Manchester
<p style="text-align: justify;">May 02, 2017: Oman Air has launched its new daily flight from Muscat to Manchester from May 1, 2017.</p> <p style="text-align: justify;">The daily flight to Manchester, operated by an <a title="A330-200" href="http://www.airbus.com/" target="_blank" rel="noopener noreferrer">A330-200</a>, is <a title="Oman Air's" href="http://www.omanair.com/en/" target="_blank" rel="noopener noreferrer">Oman Air's</a> third daily frequency to the UK and will further […]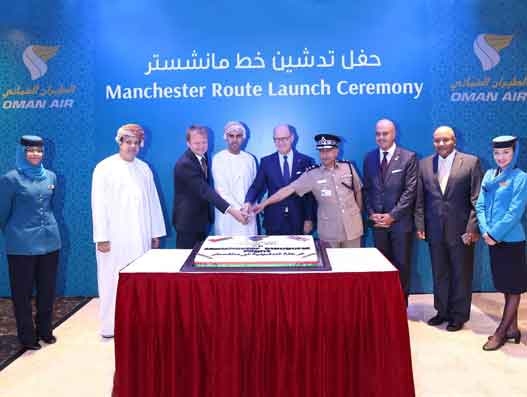 May 02, 2017: Oman Air has launched its new daily flight from Muscat to Manchester from May 1, 2017.
The daily flight to Manchester, operated by an A330-200, is Oman Air's third daily frequency to the UK and will further boost the already strong political, economic and social links between the two countries. As well as being the only direct service between Muscat and Manchester in the north of England, the flight will open up easy access to Oman Air's outstanding range of destinations for customers from both Muscat and Manchester with over 27 destinations having connectivity inside of three hours in both directions.
The new service will depart Muscat at 14.00 hrs daily and arrive in Manchester at 19.05 hrs. The return flight will be from Manchester at 20.45 hrs arriving in Muscat at 07.20 hrs the next day.
Manchester is one of the UK's most dynamic cities; youthful, diverse and bursting with character.
The new flight signals the latest move in the airline's ambitious and dynamic programme of fleet and network expansion and boosts Oman's connection to the UK an important trading partner.