Oman Air Cargo signs up for CHAMP's TRAXON cargoHUB solution
Jan 15, 2019: Oman Air Cargo, the cargo division of Oman Air, has signed agreement with CHAMP Cargosystems, IT solutions provider to the air cargo sector, for its TRAXON cargoHUB solution. The Middle Eastern carrier took this step after adopting International Air Transport Association's electronic air waybill (e-AWB) standard in replacement of the paper air waybill. […]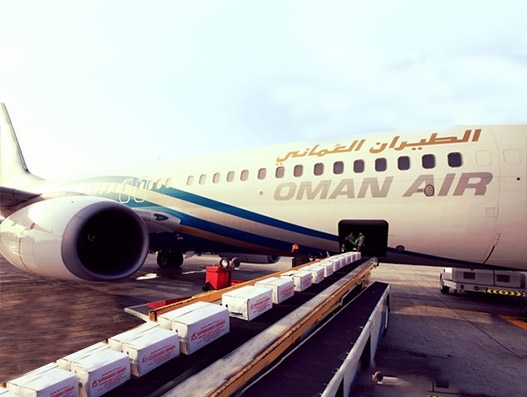 Jan 15, 2019: Oman Air Cargo, the cargo division of Oman Air, has signed agreement with CHAMP Cargosystems, IT solutions provider to the air cargo sector, for its TRAXON cargoHUB solution.
The Middle Eastern carrier took this step after adopting International Air Transport Association's electronic air waybill (e-AWB) standard in replacement of the paper air waybill.
The airline has partnered with CHAMP for its global messaging needs.
Mohammed Ali Al Musafir, senior vice president – Commercial Cargo, Oman Air said: "Any carrier can only be digitised as much as its clients and partners are. Therefore, it's vital, that together we have the knowledge and the solutions on the ground for everyone to feel their benefits."
The carrier also uses CHAMP's TRAXON Global Customs (TGC) solution.