Oman Air adds new B787-9 to its fleet
Apr 24, 2017: Oman Air continues to expand its fleet with new Boeing 787-9 Dreamliner which joined recently on April 22, 2017. This is in addition to the new 737-800s and 787-9 which were added to the fleet in 2017.
With the addition of this latest Dreamliner, Oman Air operates six Boeing 787 Dreamliners aircraft. This aircraft will be utilised on Oman Air's European and Far-Eastern sectors.
Configured with 30 award-winning flat-bed Business Class suites, the Boeing 787 Dreamliner aircraft is designed by BE Aerospace and 258 Economy Class seats. Allowing access to a wide selection of on-demand entertainment delivered through a passenger experience interface developed specifically with Oman Air, all classes feature the state-of- the-art Thales Integrated In-Flight Entertainment System which provides an even more enjoyable guest experience.
Abdulaziz Alraisi, executive vice president Products and Brand Development, said, "The delivery of new aircraft is part of Oman Air's ambitious and dynamic programme of fleet and network expansion. Oman Air is continuing to invest in providing guests with the best possible on board experience."
With the addition of the new Boeing 737 – 800, Oman Air's fleet stands at 52. Currently Oman Air's fleet consists of six Boeing 787 Dreamliners, six Airbus 330-300s, four Airbus 330-200s, five Boeing 737-900s, 26 Boeing 737-800, one Boeing 737-700 and four Embraer 175s.
You may also like:-
---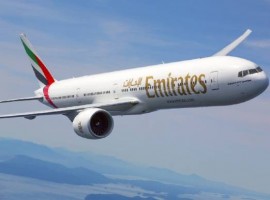 Aviation
The expanded schedule will offer enhanced connectivity for customers travelling to Dubai and beyond to Emirates' network of over 85 destinations.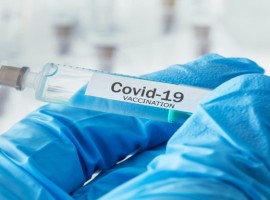 Air Cargo
Aviation
Prof. Dr Wouter Dewulf and Prof. Dr Roel Gevaers from the University of Antwerp and Pharma.aero's Frank Van Gelder share their views on how a weak supply chain can destroy the quality of the Covid-19 vaccine.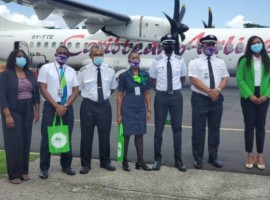 Air Cargo
Aviation
Dominica is known as the nature island of the Caribbean and its landscape boasts everything from waterfalls to mud ponds, as well as an array of exotic fauna and attracts hundreds of thousands of visitors annually.