Oman Air adds new Boeing B737-800 to its fleet
<p style="text-align: justify;">Feb 06, 2017: Oman Air has added new Boeing B737-800 aircraft to its fleet as of January 24, 2017. This new aircraft will be used on short and medium haul routes and has a capacity of 162 seats, with 12 Business class seats and 150 Economy class seats.</p> <p style="text-align: justify;">Oman Air has […]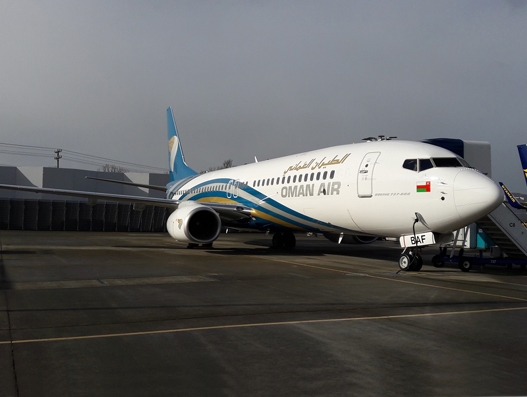 Feb 06, 2017: Oman Air has added new Boeing B737-800 aircraft to its fleet as of January 24, 2017. This new aircraft will be used on short and medium haul routes and has a capacity of 162 seats, with 12 Business class seats and 150 Economy class seats.
Oman Air has operated B737s for many years and the aircraft provide the backbone of the airline's long and medium haul fleet, with 23 currently in operation.
Abdulaziz Alraisi, executive vice president Products and Brand Development, said, "In keeping up with the expansion programme, Oman Air is adding new aircraft to its fast growing fleet. Known for its energy efficient systems, and combined with Oman Air's superb maintenance staff and facilities, this is an ideal acquisition as we spread our wings to further afield."
With the addition of the new Boeing 737 – 800, Oman Air's fleet stands at 48. Currently Oman Air's fleet consists of four Boeing 787 Dreamliners, six Airbus 330-300s, four Airbus 330-200s, five Boeing 737-900s, 23 Boeing 737-800, one Boeing 737-700 and four Embraer 175s.
A second new B737-800 will be joining Oman Air's fleet on February 16, followed by a Dreamliner B787-9 on February 23, 2017. The delivery of new aircraft is part of Oman Air's ambitious and dynamic programme of fleet and network expansion.