NotPetya cyber attack on TNT and Harvey damage Q1 earnings for FedEx
September 21, 2017: FedEx claimed that the NotPetya cyber attack, which originated from tax preparation software in Ukraine and resulted in the disruption of communications systems at TNT Express, the international freight transportation group it bought in 2016, cost the company $300 million in the first quarter ended on August 31. Along with the cyber […]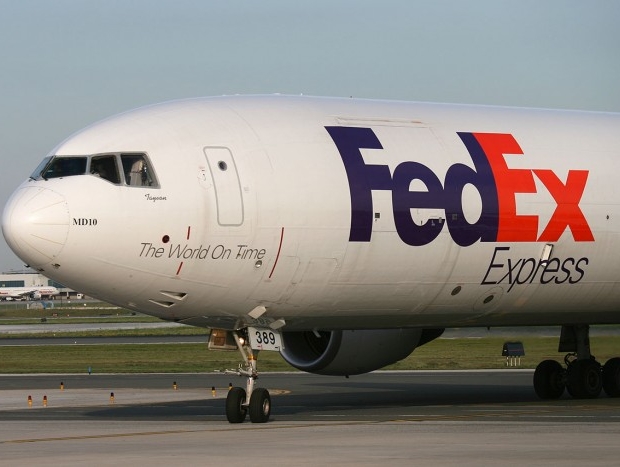 September 21, 2017: FedEx claimed that the NotPetya cyber attack, which originated from tax preparation software in Ukraine and resulted in the disruption of communications systems at TNT Express, the international freight transportation group it bought in 2016, cost the company $300 million in the first quarter ended on August 31. Along with the cyber attack, Hurricane Harvey, which caused deadly flooding in parts of Texas, also hurt the quarterly earnings for the Tennessee-based parcel delivery company.
"The first quarter posed significant operational challenges due to the TNT Express cyber attack and Hurricane Harvey. We are confident of our prospects for long-term profitable growth, and we reaffirm our commitment to improve operating income at the FedEx Express segment by $1.2 billion to $1.5 billion in fiscal 2020 versus fiscal 2017," said Frederick W. Smith, FedEx chairman and CEO.
Operating income at its ground segment rose 3 percent to $626 million — slower than the 14 per cent growth seen in the prior-year quarter and 7 percent growth in the fourth quarter of last year. That combined to drive a 16.6 percent drop in net income to $596 million in the fiscal first quarter, from $715 million in the year-ago period. However, revenues at FedEx rose 4.1 percent from a year ago to $15.3 billion in line with expectations.
According to FedEx, financial results during the quarter benefited from higher base rates at each of our transportation segments, which was more than offset by reduced revenue and increased expenses resulting from the TNT Express cyberattack, TNT Express integration expenses, higher costs at FedEx Ground, a higher tax rate, and the impact from Hurricane Harvey.
Results also benefited from lower incentive compensation accruals. The worldwide operations of TNT Express were significantly affected during the first quarter by NotPetya cyber attack. Most TNT Express services resumed during the quarter and substantially all TNT Express critical operational systems have been restored. However, TNT Express volume, revenue and profit still remain below previous levels.
The company also lowered its outlook for fiscal 2018 to reflect the estimated impact of the cyber attack. These forecasts assume moderate economic growth and continued recovery from the cyber attack. The capital spending forecast for fiscal 2018 remains $5.9 billion.
"The impact of the cyber attack on TNT Express and lower-than-expected results at FedEx Ground reduced our first-quarter earnings. We are currently executing plans to mitigate the full-year impact of these issues," said Alan Graf, chief financial officer for FedEx.
Shares of FedEx fell in extended trading after the company lowered its fiscal 2018 forecast. FedEx says it now expects earnings between $11.05 and $11.85 per share, below its previous projection for earnings between $12 and $12.80 per share. The stock fell as much as 4 percent in after-hours trading on Tuesday even though it recovered some of its losses.