Nothing much has changed in our investment plans: Liege Airport
Steven Verhasselt, vice president – commercial at Belgium's Liege Airport reveals the airport's investment plans and how it is positioning itself as a major ecommerce trade lane from China to Europe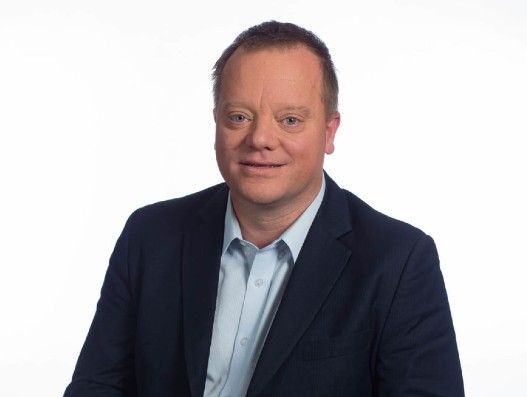 Ever since the Covid-19 crisis began, air cargo has been a vital partner in delivering much-needed medicines, medical equipment, and in keeping global supply chains functioning for the most time-sensitive materials. In April 2020, the World Food Programme chose nine airports across the world to take part in a special humanitarian air bridge to transport medical and humanitarian relief to over 120 countries starting early May. Belgium's cargo airport at Liege made the cut for this critical mission thus becoming the European hub for the World Food Programme's initiative. So what does it take to put a dedicated cargo airport on the global map of the air cargo world and how is it positioning itself as a key air trade lane for cross border ecommerce from China to Europe? Steven Verhasselt, vice president – commercial at Belgium's Liege Airport spills the beans on the airport's plans. Edited excerpts:
Give us a sense of the impact that Covid-19 has had on your operations? Were you really prepared to deal with this crisis?
In early February, we thought we were really well prepared to deal with the crisis. At that time, the demand had started coming in for adhoc charters with relief goods going from Europe to China. As a cargo airport, we do have capacity for adhoc charters, and as we had the experience with flying into and out of places where there are transmissible diseases like the Ebola outbreak couple of years ago, we used the same playbook. But then, in early March, Europe got hit badly, so did Belgium. With the lockdown measures to contain the spread, we had to come to terms with the absenteeism at the highest point of 20 to 25 percent. We had some procedures in place to bring in staff from other airports and some temporary workers as well. So, while we thought we were well prepared, we really had to adapt and learn.
With Liege Airport being chosen as the World Food Programme's pick to become the European hub for humanitarian relief, what helped you gain a competitive edge over your counterparts in the region?
This process was already under discussion, but of course, everything got accelerated because of the Covid-19 crisis. What stood us out was that we are a dedicated cargo airport so we have space available and we are happy to host more freighters even at short notice. We have freighter capacity network that connects Asia, Middle East, Africa and the Americas on a daily basis. Another important point was that we have warehouse space available as well. We have the history of not only of being a cargo airport but also an airport, which can quickly respond to whenever relief flights are needed for any kind of calamity. The entire cargo community at Liege was willing to go for this because we see it not only as recognition for the airport but it also works into the value of the airport. We are not only there to develop business but also to take part into such kind of operations.

World Food Programme picks Liege Airport as its European hub
Now that operations have begun, what is the kind of volumes that you have seen so far?
We have received lot of cargo of around hundreds of tonnes already on scheduled flights. We have around 18 charters that have been confirmed; 18 charters sounds like a lot but we are used to dealing with such kind of programmes. These are important volumes but they are not volumes that would disrupt the work of the airport. We are trying our best to make sure these things are handled efficiently.
According to your earlier projections, 2020 was supposed to be a year of major works and projects – the runway project, Alibaba bypass project etc. Where do your investments stand as of now?
As far as our investments are concerned, nothing has changed; the popup handling facility that will stop operations on June 30, 2020 will become a new handling facility for AirBridge Cargo. The Alibaba hub is being built as planned; while construction stopped, we kept working on getting the permits and doing the preparatory work. As soon as everything gets back to normal, we are ready to step up the work a little bit. So the focus is not only jumping on the adhoc business now but to keep the normal business going. We just want to grow ahead as agreed with all our partners.
How is the airport now positioning itself as a key air trade lane for cross border ecommerce from China to Europe?
That is something we have been working on for a long time now. The fact that the commercial director of a Belgium airport lives in Hong Kong is probably the best proof that we are focusing very hard on this mission. We already have a lot of players who have established operations in Liege - the biggest name being Alibaba especially the Cainiao network. We will definitely keep working on getting new customers on board because we believe that this is the future. As far as e-commerce is concerned, while people are very much focused on B2C e-commerce, the biggest movement we see is in B2B e-commerce and we think that will get a boost now. In fact, even companies who were only taking baby steps in B2B e-commerce are meeting on Zoom and are ordering online.
Has your digital strategy come in handy now as a lot of work has moved online and people are working remotely?
We were already aware of the importance of the digital strategy. We had already taken steps in that direction; for instance, BE-Gate initiative for Belgian Customs was a step taken months ago and we are reaping the benefits of that now. That said, we have learnt that there are a lot of steps to be taken in terms of digitalisation. We also see the importance of automated communication between airports. We need to go ahead with the digital strategy on implementing the Liege Cloud first and then extending it to other airports in order to create what our partners from Alicloud had baptised as the ET Aviation Brain, which is designed to increase airport efficiency and reduce on-the-ground logjams. While we are happy with what we have done so far, we need to get a much better idea now about where we need to go and how far we need to go ahead. It is clear to everyone that the potential added value is so huge that most of the players will take the next step and be ready to invest in their digital strategy.
This interview was originally published in June 2020 issue of The STAT Trade Times