Nippon Express (South China) rechristened Nippon Express Automotive Logistics (China)
Nov 12, 2019: Nippon Express (South China), a Chinese subsidiary of Nippon Express, has taken a new name. The company will now be called Nippon Express Automotive Logistics (China) from October 24, 2019 and will specialize in automotive logistics. An unveiling ceremony was held at the company's head office in Guangzhou on October 29 to […]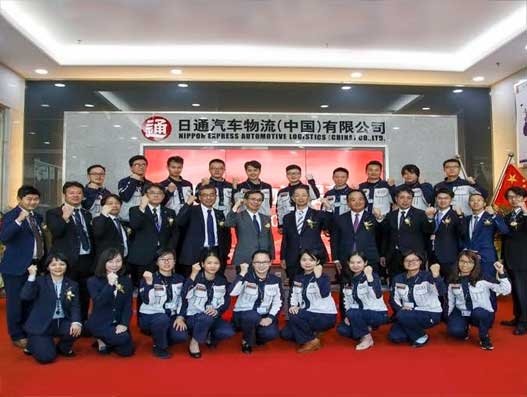 Nov 12, 2019: Nippon Express (South China), a Chinese subsidiary of Nippon Express, has taken a new name. The company will now be called Nippon Express Automotive Logistics (China) from October 24, 2019 and will specialize in automotive logistics.
An unveiling ceremony was held at the company's head office in Guangzhou on October 29 to mark the name change.
Since opening for business in November 2008, NESC had been supporting its customers' supply chains by providing high-quality services such as milk runs and trunk transport of automotive parts utilising the Nippon Express Group's trucking network connecting major cities in China, just-in-time (JIT) transport to assembly plants using its own logistics centers as hubs, and round-the-clock parts inventory/order management and vehicle operation management by a specialist team as a "Super SCM (Supply Chain Management) operational management package".
NESC recently transferred its ocean cargo transport and overseas removal operations to the Guangzhou Branch of Nippon Express (China) with the intent of further expanding its own business by developing and enhancing its automotive logistics operations in China. Accordingly, NESC has been renamed Nippon Express Automotive Logistics (China) to make it more widely known that it is now as a company that specializes in automotive logistics.
NEALC will be looking to expand beyond its existing automotive parts procurement logistics to take on EV parts procurement logistics, maintenance parts logistics and finished-vehicle transport as well.