New UK sales team for Antonov Airlines
Dec 23, 2016: After the Antonov Company and Volga-Dnepr Airlines announced to cease the operations of Ruslan International, their An-124-100 joint venture company, the airline has appointed a team of UK sales professionals to lead the global sales activities for its fleet of AN-124-100s, AN-225 and AN-22 aircraft.
With its new offices in Stansted Airport's Diamond Hangar, the sales team consists of well-known names from the outsize cargo industry.
Paul Furlonger will continue his association with Antonov Airlines, having spent the past 26 years working with the carrier's fleet of aircraft. Graham Witton, who first began working with Antonov Airlines in 1999, will again team up with Michael Goodisman, who commenced his career with the company in 1996.
They are joined by Paul Bingley, who comes with 30 years of aviation experience, the last 12 of which have been spent working with the An-124-100. Martin Griffiths joins with 18 years of aviation experience, having worked with the An-124-100 in both an operational and sales capacity. A new face to the UK sales team is Martin Banns, who has spent his entire career in the aviation industry, the last eight of which have been with the An-124-100.
Oleg Orlov, Antonov Company's Vice President said of the appointments: "We are extremely excited to present Antonov's new UK sales team to the cargo charter world. Its breadth and depth of experience means that Antonov's customers will not only benefit from an unparalleled knowledge, but also the seamless transition we promised."
You may also like:-
---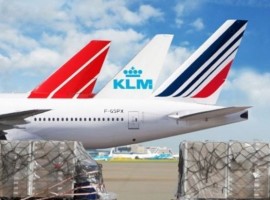 Covid-19
The additional cold room (COL), with temperatures ranging from +2 degrees Celsius to +8 degrees Celsius, will provide the capacity required to handle Covid-19 vaccines.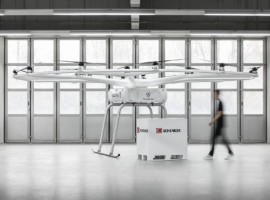 Drones
German startup Volocopter has teamed up with DB Schenker to deploy its heavy-lift drones, in a project that will gather vital practical flying experience before its air taxis enter service.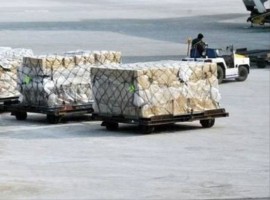 Air Cargo
August showed a year-over-year (YoY) drop of 17.2 per cent in worldwide volume and of 29 per cent in shipments carried.