New trustee members for TIACA
<p style="text-align: justify;">Mar 30, 2017: KLM Cargo and Icelandair Cargo have been announced as TIACA's newest trustee members.</p> <p style="text-align: justify;">Both organisations are long-standing <a title="TIACA" href="http://www.tiaca.org/" target="_blank" rel="noopener noreferrer">TIACA</a> members, and the new status means they will help elect the Board of Directors that manages the Association's affairs and establishes its policy.</p> <p style="text-align: […]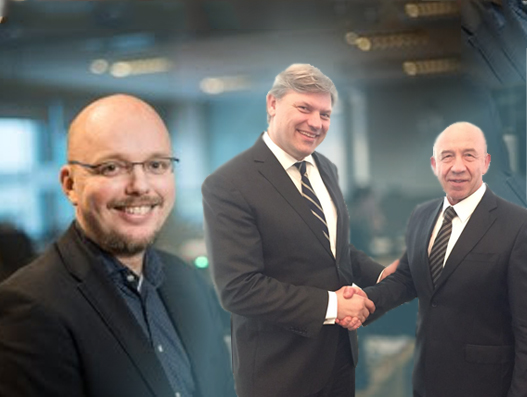 Mar 30, 2017: KLM Cargo and Icelandair Cargo have been announced as TIACA's newest trustee members.
Both organisations are long-standing TIACA members, and the new status means they will help elect the Board of Directors that manages the Association's affairs and establishes its policy.
The chairman and vice chairman are elected by the Board for two year terms.
"Icelandair Cargo has been a committed member of TIACA for years and we wanted to play an even stronger role in driving forward critical air cargo initiatives that need to be addressed," said Gunnar Már Sigurfinnsson, managing director, Icelandair Cargo.
"We also believe it is important that small to medium sized companies like us are given a stronger voice, as we look to streamline processes and ensure better harmony across the global air cargo community."
"By having both Air France Cargo and KLM Cargo as TIACA trustee members we demonstrate our commitment to take a leading role in shaping and supporting the professional development of our industry," said Marcel de Nooijer, executive vice president, Air France-KLM Cargo.
"We feel it is very important to work closely together with other supply chain stakeholders and support the active role of TIACA in stipulating an industry unified voice when it comes to discussing industry developments with regulators.
"We see a lot of change both regulatory and in industry, requiring clear guidance to keep the cargo moving, always safe and secure. We are confident that TIACA will bring value to us and our customers."
Vladimir Zubkov, TIACA's secretary general, said he was looking forward to working with both organisations as Trustee members.
TIACA's 2017 Executive Summit (ES) will be held at the Turnberry Isle Resort, Miami, Florida, USA from October 16 to 18, 2017 and take place in partnership with the Supply Chain Americas show and exhibition.
Photo: Left:Gunnar Már Sigurfinnsson, Icelandair Cargo & Right: Marcel de Nooijer, Air France-KLM Cargo, is welcomed by Vladimir Zubkov