New Pharma Corridor a shot in the arm for Turkish Cargo
Nov 26, 2019: Turkish Cargo has created a pharma corridor between over 400 stations by carrying pharmaceuticals in important and certified destinations such as Mumbai, Brussels, Istanbul, Singapore, Dubai, Basel, London and Amsterdam. Turhan Özen, chief cargo officer, Turkish Airlines said, "As Turkish Cargo, we carry out the pharmaceutical transports from Atatürk and Istanbul Airports […]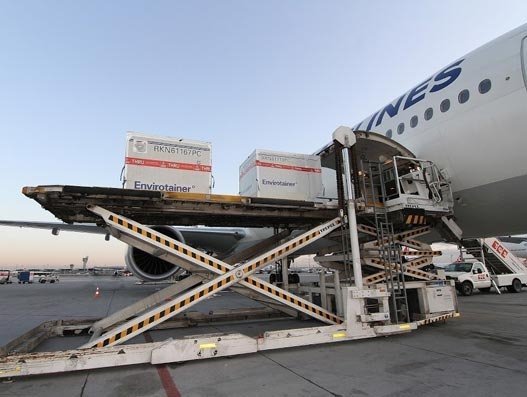 Nov 26, 2019: Turkish Cargo has created a pharma corridor between over 400 stations by carrying pharmaceuticals in important and certified destinations such as Mumbai, Brussels, Istanbul, Singapore, Dubai, Basel, London and Amsterdam.
Turhan Özen, chief cargo officer, Turkish Airlines said, "As Turkish Cargo, we carry out the pharmaceutical transports from Atatürk and Istanbul Airports that have been certified by the global air cargo authorities and thus hold the IATA CEIV certificate within the cold chain integrity. While maintaining our successful Dual Hub operations, we carry out the land transports between two airports by using active temperature-controlled vehicles that hold all the necessary international certificates to preserve the cold chain integrity. Besides, the natural hub Istanbul, which is at the centre of gravity of the air cargo trade, provides the appropriate climate conditions for the time and temperature sensitive cargo transportation throughout the year. Together with our flag-carrier master brand Turkish Airlines, we aim to become one of the top three air bridges of the world."
Turkish Cargo operates in 15 stations that hold the IATA CEIV (Center of Excellence for Independent Validators) certificate, while it serves in 14 stations that hold the EU's Good Distribution Practice certificate. It carries out its pharmaceutical transport operations in 40 stations that hold QEP (Qualified Envirotainer Provider) certificate and ensures active temperature control between destinations that are thousands of kilometers far from each other. Its Istanbul (IST) airport is also now qualified for the IATA CEIV certificate.