New managing director to take helm at Jettainer in July
June 5, 2019: Thomas Sonntag has been appointed as the new managing director of German airfreight container management company Jettainer. He succeeds Carsten Hernig, who, after five successful years in this function, will take on a new challenge as head of Region Latin America & Caribbean in Sao Paolo at the parent company Lufthansa Cargo. […]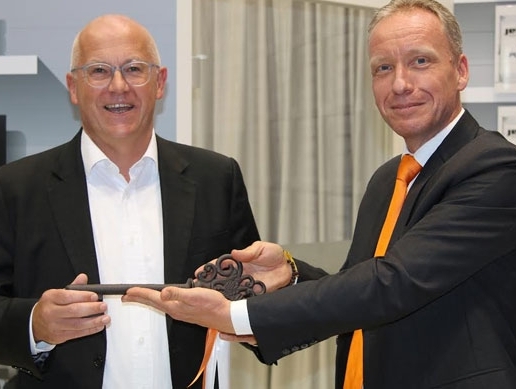 June 5, 2019: Thomas Sonntag has been appointed as the new managing director of German airfreight container management company Jettainer.
He succeeds Carsten Hernig, who, after five successful years in this function, will take on a new challenge as head of Region Latin America & Caribbean in Sao Paolo at the parent company Lufthansa Cargo.
Thomas Sonntag holds a degree in mechanical engineering and has spent more than ten years in various management positions at Lufthansa Cargo acquiring comprehensive industry know-how and an excellent network of relevant stakeholders throughout the world. Previously, he held various management positions at Siemens and ABB, among others.
Harald Gloy, chief operations officer at Lufthansa Cargo and member of Jettainer's Advisory Board, commented: "We would like to thank Carsten Hernig for his successful work and are delighted that he will remain with the Lufthansa family. As a proven supply chain expert and experienced manager, Thomas Sonntag will continue to drive Jettainer's success story forward. Digital topics, further international growth and the development of new business segments will be the focus."
This appointment is effective July 1, 2019.