New exhibitors make their debut at Air Cargo Africa 2017
<p style="text-align: justify;">Feb 22, 2017: With record number of exhibitors from the global air cargo logistics community to explore the emerging continent of Africa, Air Cargo Africa 2017 is buzzing with action.<br /><br />The three day event brings in the community together to discuss variety of subjects that potentially transform the future of the industry. […]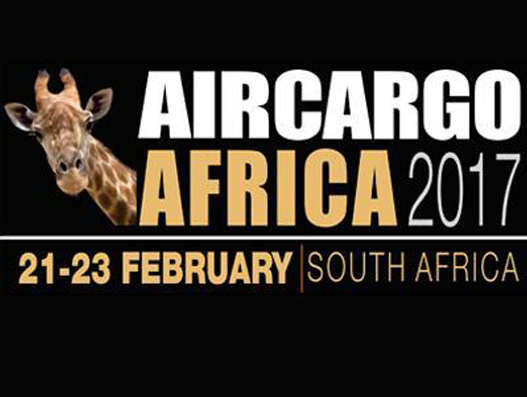 Feb 22, 2017: With record number of exhibitors from the global air cargo logistics community to explore the emerging continent of Africa, Air Cargo Africa 2017 is buzzing with action.

The three day event brings in the community together to discuss variety of subjects that potentially transform the future of the industry. Not just business opportunities, the trade exhibitors meet and discuss the challenges concerning the industry.

This year's edition welcomes some new members from the community as well: BeCon Projects, Bahrain Airport Company, Cargo Composites, EasyClear, Express Air Cargo, Frankfurt Airport, Fujairah Airport, Hybrid Enterprises, Miami Airport, M&C Aviation, Professional Aviation Services, Ultimate Air, World Courier, Zone 4 International.

"We are excited once again to enter into a partnership with STAT Trade Times after the success of the previous conferences and exhibitions. We look forward to making a contribution to a discussion focussing on Africa's economic growth prospects," said Tleli Makhetha, general manager, South African Airways Cargo.

"The event plays an important role in the development of airfreight in Africa. The interaction between the various role players helps to highlight opportunities that are available and how each one can make a contribution to the growth of the industry. As a major role player in the region we are duty bound to make sure that we make a significant contribution," adds Makhetha.

The International Air Transport Association's (IATA) Industry Forecast 2013-17 identifies Africa as the fastest growing air cargo region globally, with an expected growth rate of 3.2 percent for international freight volumes.

Moreover, with the International Monetary Fund (IMF) stating that Sub-Saharan Africa has grown at an annual rate of 4.8 percent over the last five years, beating other emerging regions, it is clear that Africa is a critical region for the global air cargo market.

In its past editions, the show has seen major participation from airlines and airports, particularly from Africa.

The last edition of 'Air Cargo Africa' gathered a record number of 80 international exhibiting companies, 527 global industry decision makers as registered delegates and brought in an impressive number of 2915 trade visitors from across 29 African countries and 32 countries from other continents to explore business prospects.